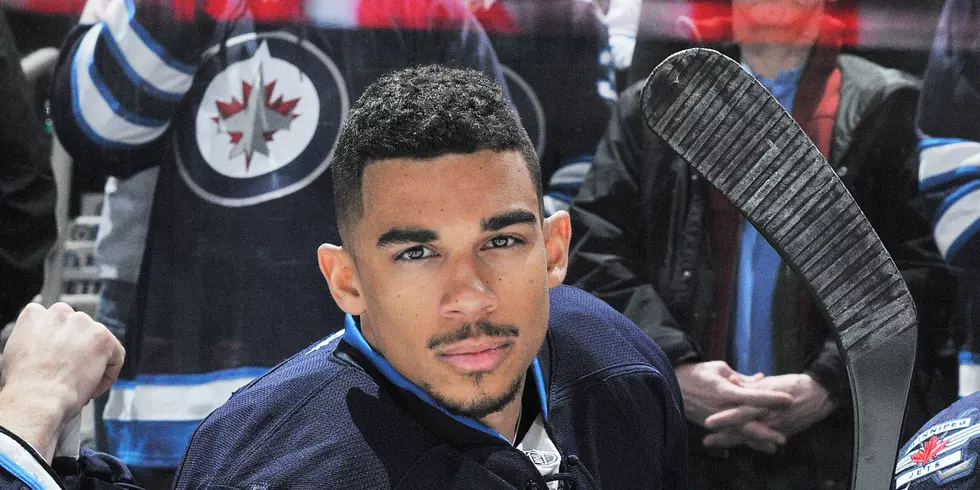 Evander Kane Brings Excitement To Buffalo Hockey [VIDEO]
Lance Thomson
The Buffalo Sabres get Evander Kane in blockbuster trade with the Winnipeg Jets. Could this Canadian player be to Hockey what Drake is to Hip Hop?? Take a look at this.
I never watched golf before Tiger Woods. I never watched Tennis before Serena & Venus Williams. I never thought about Canada as a birthplace of superstar rappers before Drake and I never, ever, ever considered watching a hockey game before Evander Kane. They all brought something new and exciting to the game which has people all over the Country taking notice.
Peep Kane's skills on the ice !

Evander Kane is excited to have a fresh start in Buffalo. He told ESPN:
"Once I talked to (Sabres general manager) Tim (Murray) and talked to my agent, there's a lot of excitement for the future in Buffalo .....
yes they're rebuilding but they're not going to sit around and wait. They're looking to do something now. It's nice to go somewhere where you feel wanted and you feel that they want to put you in a situation to have success."
As one of the very few Black Ice Hockey players, he stirred up a bit of controversy during his time with the Winnipeg Jets. Doing things like posing with stacks of money might seem strange to traditional hockey fans, but in the hip hop community it's all good!
Have you ever considered dating a NHL player? You might after watching this.. Valentine's Day with Big Daddy Kane