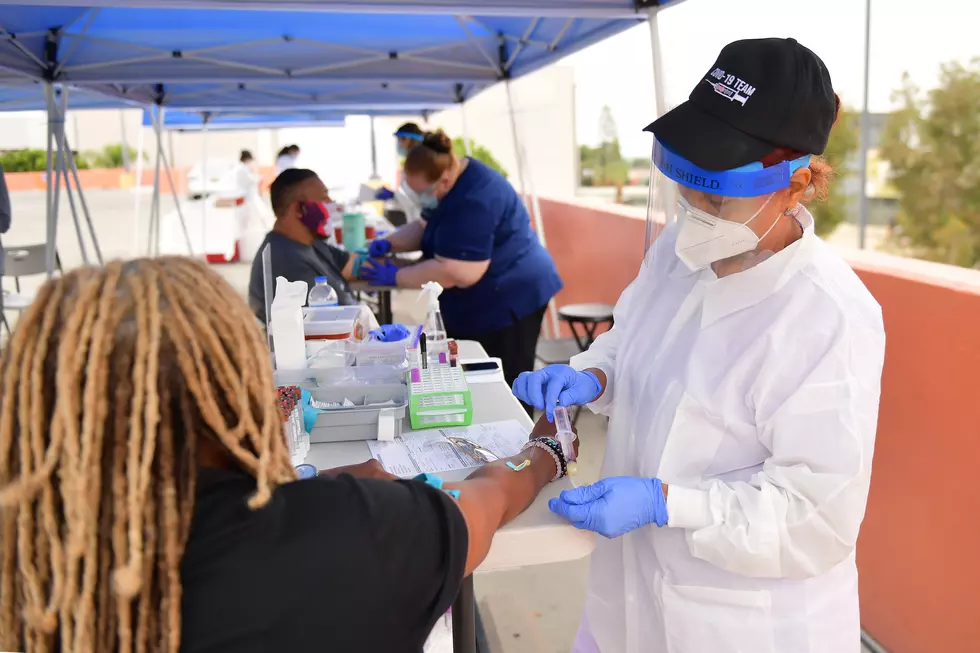 Erie County is Offering COVID-19 Antibody Testing
Getty Images
Erie County is offering COVID-19 antibody testing throughout August. Here's what you need to know.
Enter your number to get our free mobile app
"Antibody tests check your blood by looking for antibodies, which may tell you if you had a past infection with the virus that causes COVID-19. Antibodies are proteins that help fight off infections and can provide protection against getting that disease again (immunity)." ~ Centers for Disease Control
Right click here and select "Save As" to save the interview.
The Erie County Department of Health will be conducting the COVID-19 antibody tests in various locations in Erie County, according to WKBW. In order to get a test, you need to be at least 11 years old or older. According to the Department of Health, these are the other requirements:
Before arriving at your appointment, please drink water/hydrate, wear a face covering and short sleeve shirt (test is a blood draw from arm), bring photo ID and please do not bring pets.

Your antibody test results will be mailed and you should receive them in about 7-10 days.

If you cannot make your appointment, please call 858-2929 to cancel so that we can fill your spot.

If you have any issues with registration, please call 858-2929.
The antibody testing will happen at a variety of dates and locations in Erie County from 12 pm to 6 pm:
Thursday, August 13th at the Hamburg Senior Center, located at 4540 Southwestern Boulevard in Hamburg
Monday, August 17th at the West Seneca Senior Center, located at 4620 Seneca Street in West Seneca
Thursday, August 20th at Southside Elementary School, located at 430 Southside Parkway in Buffalo
To register for your antibody test, click here.
Top 7 Phrases You Hope You'll Never Hear Again After The Pandemic