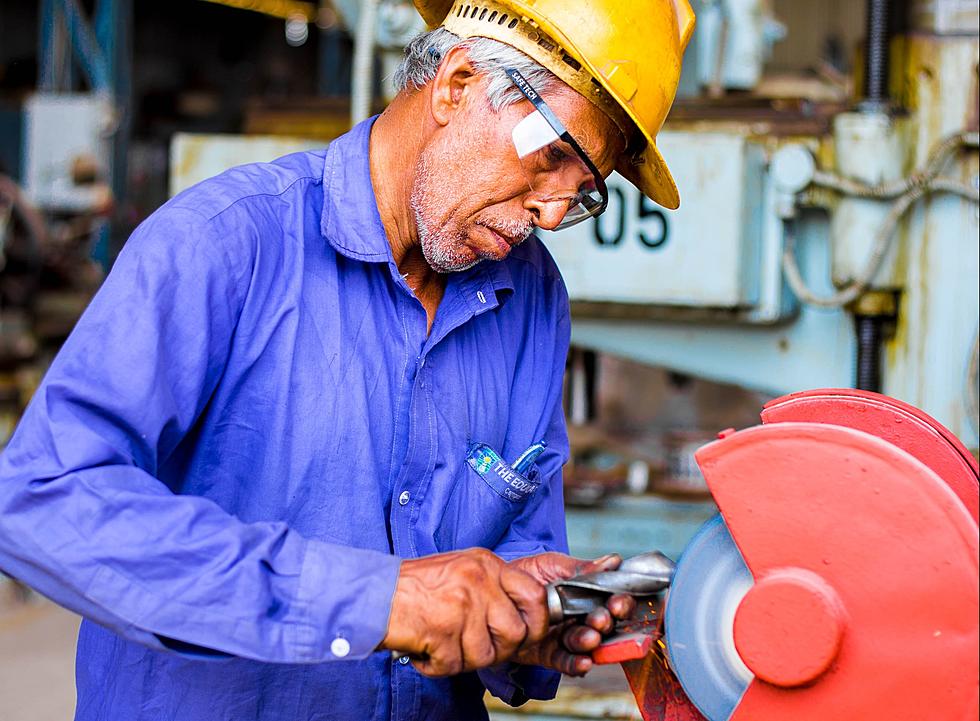 New York is one of 18 states that does not require older SNAP recipients to work, but republicans want to change that. New York currently offers a waiver for the federal government's "Able Bodied Adults without Dependents" requirement.
The ABAWD rule requires adults with no children under the age of 18, unless exempted, to work 20 hours weekly or participate in work-related training or education in order to get Supplemental Nutrition Assistance Program benefits. Those who don't work or train 80 hours a month are only eligible for SNAP benefits for 3 months during a 3-year period. The ABAWD requirement applies to SNAP recipients ages 18 to 49, but republican House representatives want to increase the working age.
Republican Lawmakers Introduce America Works Act For Food Stamps
Rather than allowing New York State to continue to exempt food stamp recipients over the age of 49 from working, Rep. Dusty Johnson, a Republican from South Dakota, wants to change to age to 65. That means he and a group of more than 20 other republican representatives want to force older people to work at least 20 hours for an additional 15 years to keep their SNAP benefits (without having an exemption).
Reps. Chuck Edwards (NC-11), Warren Davidson (OH-08), Jake Ellzey (TX-06), Mary Miller (IL-15), Doug Lamborn (CO-05), August Pfluger (TX-11), Lori Chavez-DeRemer (OR-05), Josh Brecheen (OK-02), Jen Kiggans (VA-02), Randy Feenstra (IA-04), Troy Nehls (TX-22), Ryan Zinke (MT-01), Mark Alford (MO-04), Andy Ogles (TN-05), Max Miller (OH-07), Pat Fallon (TX-04), Virginia Foxx (NC-05), Randy Weber (TX-14), Glenn Grothman (WI-06), Tim Walberg (MI-05), Richard Hudson (NC-09), Scott Franklin (FL-18),and Michael Cloud (TX-27) are original cosponsors of the America Works Act.
As of March 10, 2023, there were 42,343,992 people receiving SNAP benefits in America. According to a report by the NYS Office of Budget Policy and Analysis,
Since 2014, poverty rates in New York have surpassed the national average. In 2021, the most recent year for which data are available, almost 2.7 million New Yorkers lived in poverty, or 13.9 percent, compared to 12.8 percent of all Americans. Poverty rates are higher than 13 percent in 17 counties, and in the State's largest cities.

 
According to Sen. Johnson's website,
The America Works Act of 2023 eliminates states' ability to carry over exemption waivers from year to year, reducing instances of stockpiling and hampering abuses of the law. Raises the age limits of an ABAWD from 18 to 49 to 18 to 65, consistent with the age individuals become eligible for Medicare.

 
SNAP is a federally funded program, which is administered by the U.S. Department of Agriculture, Food and Nutrition Services in New York State.
The Supplemental Nutrition Assistance Program (SNAP) issues electronic benefits that can be used like cash to purchase food. SNAP helps low-income working people, senior citizens, the disabled and others feed their families.
Currently, in NY, people on SNAP can buy:
Breads and cereals
Fruits and vegetables
Meats, fish and poultry
Dairy products
Seeds and plants (to grow food)
These Counties Have The Most Food Stamp Recipients In New York
SNAP usage has increased across the state since the start of the pandemic