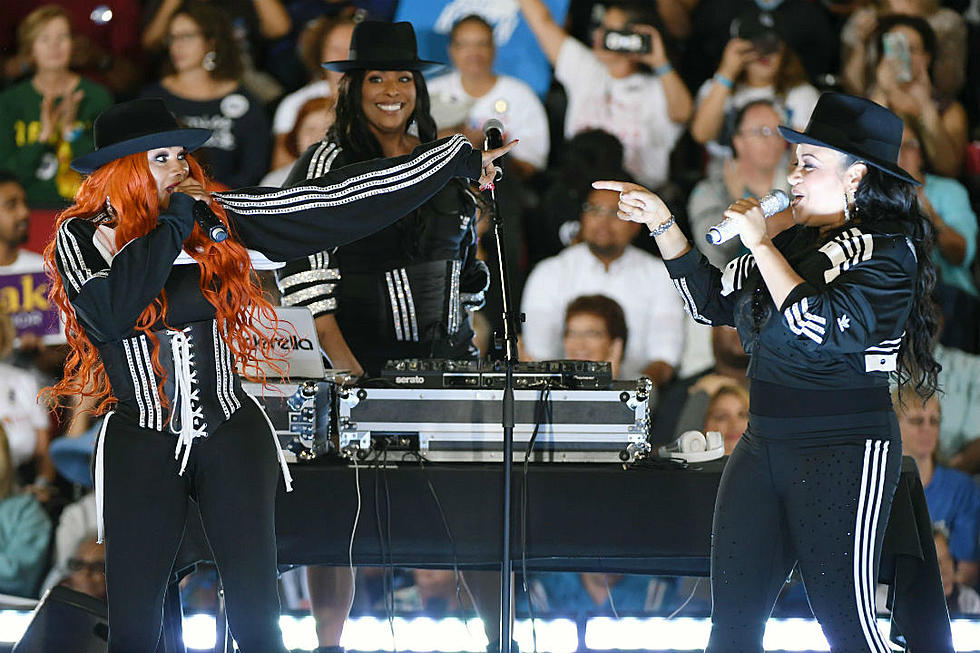 DJ Spinderella Says She Was Kicked Out of Salt-N-Pepa
Ethan Miller, Getty Images
After more than 30 years, DJ Spinderella has apparently been kicked out of Salt-N-Pepa. The legendary DJ announced the news on Instagram on Thursday (May 2).
"I'm deeply saddened to share with all the #SaltnPepa and #Spinderella fans that I will not be performing on the #NKOTB Mixtape Tour. Despite my participation in promoting the tour and being highly publicized as one of the acts, in January 2019 I received a 'termination' email from #SaltnPepa excluding me from performances with the group," Spinderella said. "It was my expectation, after making that decision, that they would also take responsibility for sharing the news with the public and other affected parties. It has been months now with no mention. Out of love for my fans and a commitment to upholding a standard of professionalism, I've taken it upon myself to let everyone know."
Spinderella has been a part of the pioneering group since 1987, and recently began a BET reality show with her groupmates, along with fellow 1990s group SWV. A rep for Spin confirmed to TooFab that the split will play out on the show, and she will remain a part of the cast and appear in every episode.
Spinderella's announcement came just hours before the kickoff of the New Kids On The Block tour, which includes Salt-N-Pepa, Tiffany, Naughty by Nature and Debbie Gibson on the lineup. Salt and Pep performed without their longtime DJ, but made no mention of her absence. A rep for the pair told TooFab they were "aware" of Spinderella's post, but made no further comment on the matter.
View Spinderella's Instagram post for yourself below.
See Photos of Rappers' Fashion Choices in 1997