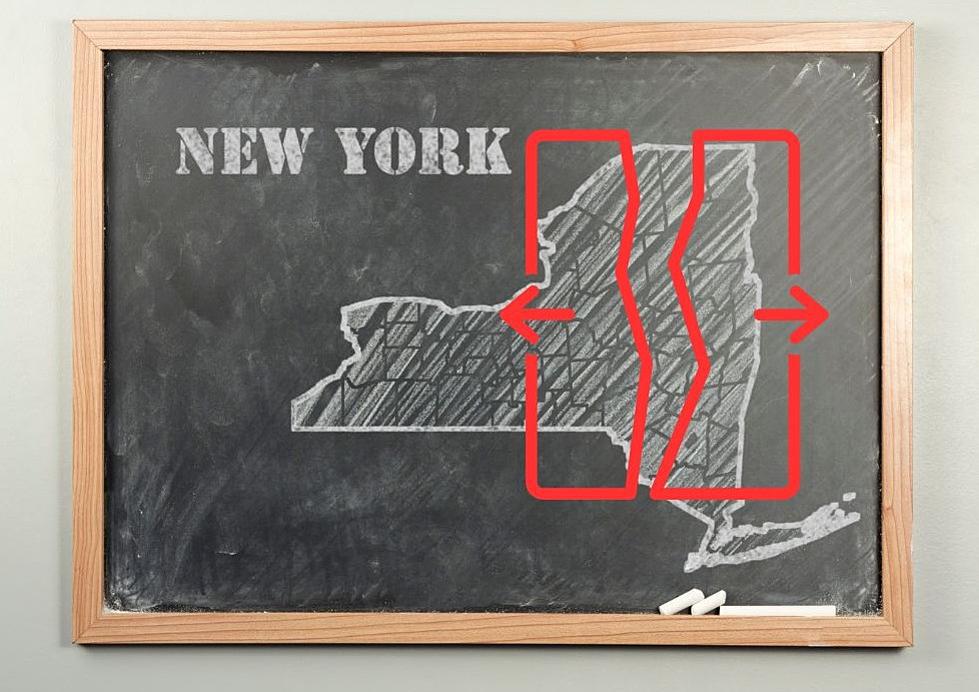 Lawmaker Wants To Divide New York State Into Two States
Canva
A New York State lawmaker wants to split the state in two. The Republican Assemblyman wants part of the state to become the 51st state of America. Do you agree with him?
Republican Assemblyman Keith Brown of Long Island wants the area to secede from the rest of New York to become the 51st state. He claims that Long Island is "an ATM for New York City." He believes that the region has enough money and resources to sustain itself without the rest of New York State. He is also open to the idea of Long Island being annexed by Connecticut or Rhode Island.
Keith P. Brown was elected to the New York State Assembly on November 3, 2020. His district is comprised of parts of Suffolk County, including the towns of Huntington, Babylon, and Islip.
A Democrat lawmaker disagrees, though, according to CBS 6. Long Island Assemblyman Phil Ramos believes the idea is "insane." He says there is no way Long Island could provide essential services without funds from the state. Ramos also says the move would marginalize minority communities.
Assemblyman Brown has not yet introduced a bill to actually move forward with the secession of Long Island from New York State. But, this isn't the first time secession has come up in New York State. Many people who are for it point out how different the rest of the state is from the New York City area, including Long Island. There is also a huge political divide in the state. Most of the city areas are Democrat strongholds, while the rural farming areas are Republican strongholds. What do you think?
Here Are The 6 Other Places Named New York In The U.S.
The 11 Least Populated Counties In New York State
The Dirtiest And Cleanest Cities In New York State (Ranked From Cleanest To Dirtiest)