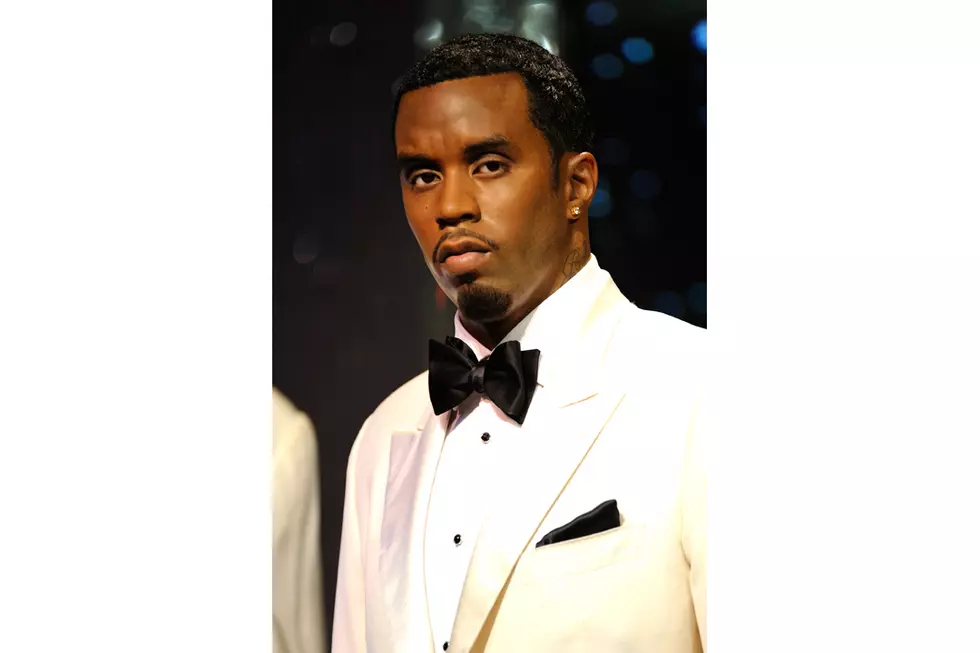 Diddy's Wax Statue Gets Decapitated by Vandal
Ben Pruchnie, Getty Images
After 10 years of living it up in the A-List Party Room, Diddy's wax figure at the famed Madame Tussaud's in New York City was vandalized by an unidentified man.
Yahoo News reports that a man entered the famed wax museum last Saturday night (Feb. 16) and went straight to the 9th floor where Diddy's Wax figure was installed. The mystery man began shouting at Diddy's wax twin before shoving it so hard that it toppled to the ground, which caused the head of the statue to fall off and smash into pieces.
The famous tourist attraction, which doesn't rope off its statues so that customers can interact with them, is already going through the motions of repairing Diddy's wax statue. They claim that the mystery vandal will cost the museum at least $300,000 in damages. Of course, the man immediately fled the scene afterward and, as of this report, police are still on the hunt for him.
Meanwhile, Diddy himself has yet to comment on the unforeseen attack on his wax doppelgänger.
This news comes a couple weeks after Diddy got a big endorsement in his mission to cop himself an NFL team. Right before kick-off at the 2019 Super Bowl in Atlanta, TMZ Sports spoke with New England Patriots owner Robert Kraft and asked him if he thought Diddy will ever become an NFL Team owner.
"I hope so. I'm a big fan of his," Kraft responded. Later on, the celebrity gossip site ran over to the Bad Boy Records founder and asked him what he thought about Kraft's response.
"It's time. It's definitely time," Diddy said after a brief pause.
See a photo of Diddy's decapitated wax statue below.
See 65 Hip-Hop Albums Turning 20 in 2019