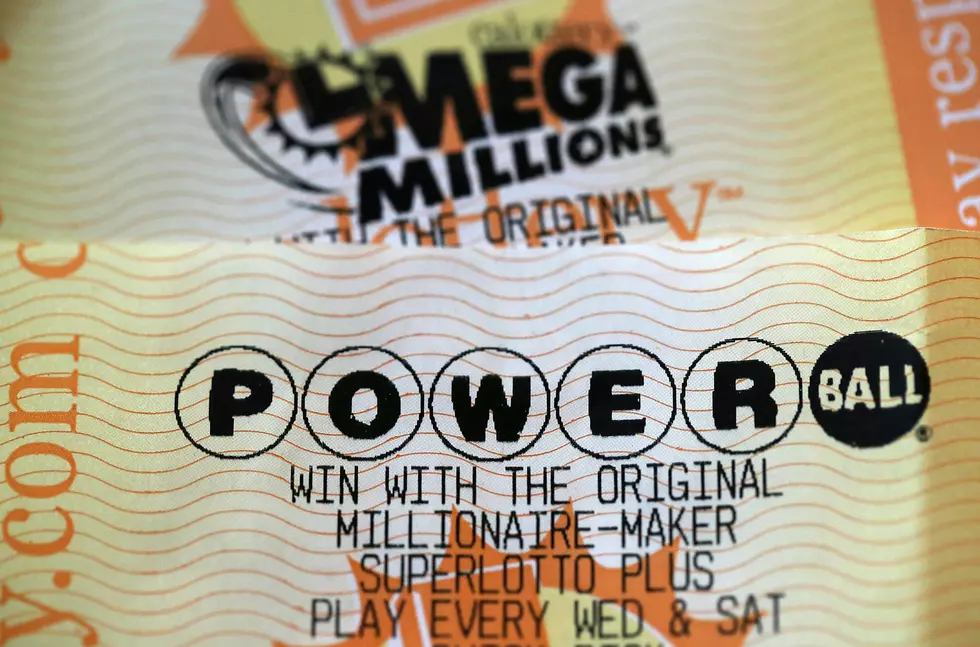 What Were Last Night's Powerball Numbers?
Getty Images
Did someone win the $1.9 billion Powerball jackpot yet?
The answer is....
UPDATE: 9:42 AM   The Powerball numbers have been picked an announced! The numbers for Monday's drawing are:
10, 33, 41, 47, 56
POWERBALL: 10
Earlier this morning, they are still waiting for the numbers TO BE PICKED! The Powerball officials have called a technical delay on the drawing that was scheduled to be at 10:59 PM Eastern Standard Time. On the Powerball website it reads 'results pending'.
YOU CANNOT buy another ticket. The timeframe to purchase a ticket is already closed. The California Lottery tweeted out that the Powerball 'has strict security requirements that must be met by all 48 lotteries before a drawing can occur'.
This is the second time in the past 2 months that the Powerball Drawing has delayed picking the numbers. The first delay took less than an hour.
NEXT: Check out this crazy Christmas house in New York State.
Real Life Griswold House in Lancaster, New York
Part of Stony Brooks Legendary Lights, this house in Lancaster, New York has the most impressive light display in all of Western New York.