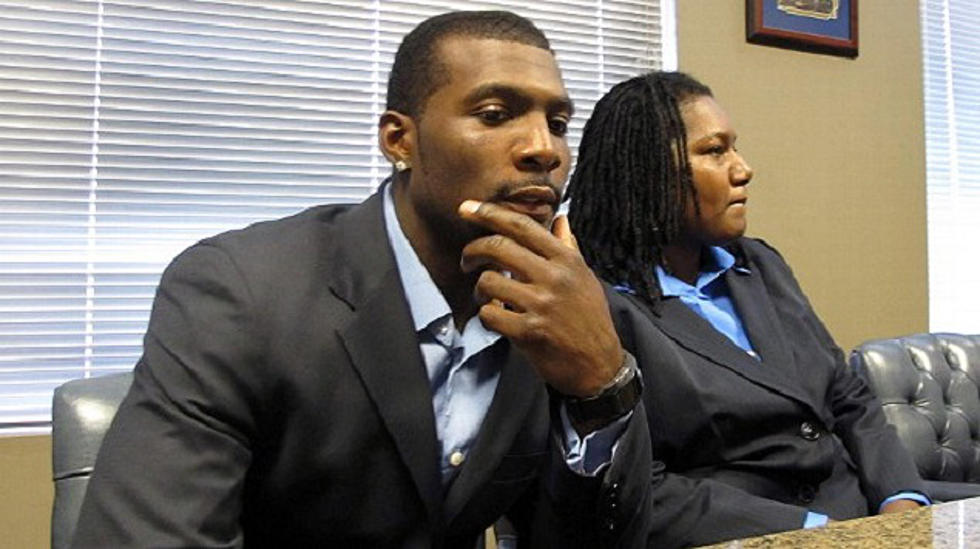 Dez Bryant's Mother Tells Police How He Violently Assaulted Her In 2012 [VIDEO]
Getty Images
Surely, you have heard about the story surrounding Dallas Cowboys' Pro Bowl WR, Dez Bryan't. The future "Hall-of-Famer" was at the center of a assault case where he violently assaulted his mother in 2012. As the NFL is digging to get to the bottom of situation, details are starting to surfacing.
Dez Bryant's mom sat in front of a camera and told cops the NFL star roughed her up, threatened her and ripped her shirt during a 2012 incident in Texas … and TMZ Sports has the interview video.

Dez was arrested for assault following the incident … but the charge was eventually dropped when Dez cut a deal with prosecutors — which required the NFL star to stay out of trouble for the following year (he did).

But in the video, Bryant's mother Angela describes a heated exchange between herself and Dez — which started when Dez "was trying to fight my brother."

Angela says she tried to stop Dez — and warned him that he was going to get in trouble with the Dallas Cowboys — but she claims he only got angrier and turned the rage on her.

After allegedly grabbing her, smacking her with his baseball cap and tearing her shirt … Angela says Dez "started talking about how he's going to knock me out."

Angela says she wanted to contact Jerry Jones to discuss the incident — so he could help Bryant moving forward.

The cop at the scene said he didn't see any blood or bruising on Angela — but pics were taken for police records.

We reached out to Dez and Angela for comment — no word back from either side.