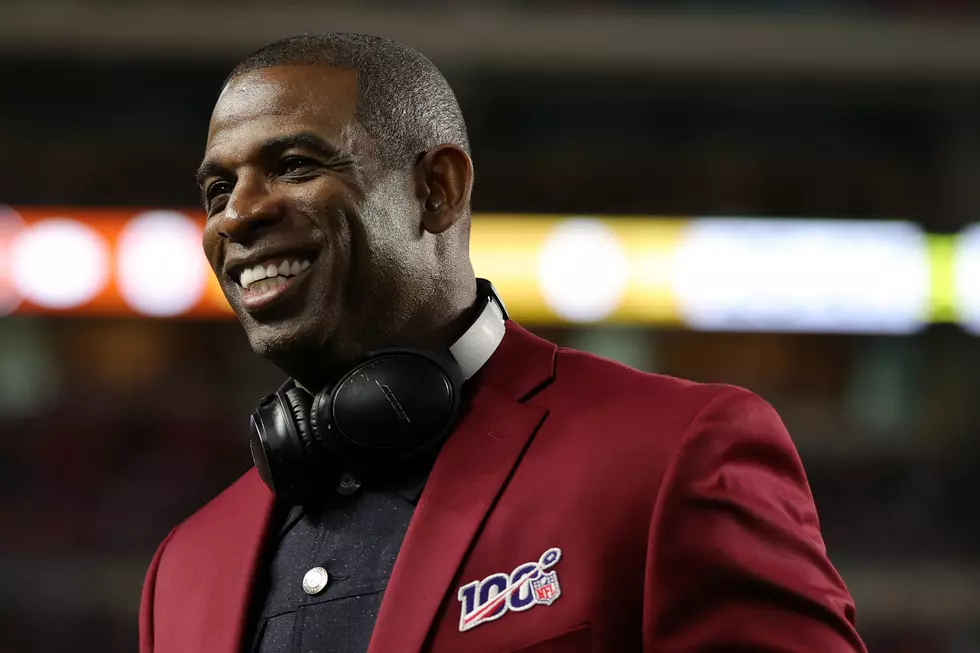 Deion Sanders Named Head Coach at HBCU, Jackson State University
Getty Images
Possibly the greatest individual athlete of all-time, 'Prime Time' Deion Sanders, has proudly been named the Head Coach at Jackson State University, a Historically Black College and University.  Deion Sanders says his appointment is an assignment from God.  Sanders says his appointment is a calling to provoke change and that's what he intends to do at Jackson State.  Sanders expressed that his motivation is helping young people be all they can be.  Sanders promises to 'provoke change' according to ESPN.  There are already athletes committing to Jackson State specifically so they can be blessed by the coaching and direction of Deion Sanders.  Sanders claims there needs to be leveling of opportunities for HBCU schools and athletes.
Enter your number to get our free mobile app
I have been following Deion Sanders for a long time, I wish him great success, this will also bring an opportunity for Jackson State Univerity to recruit new players. I believe his influence as a Hall-of-Famer and a sports icon in many respects, will have young High School players looking to play and learn from him.
I remember back in my High School days as a football player, I would wear his number and even try to score like Deion Sanders, I'm excited to see what he has in store for his new team.
READ MORE: 25 Companies You Might Not Know Are Owned by Disney