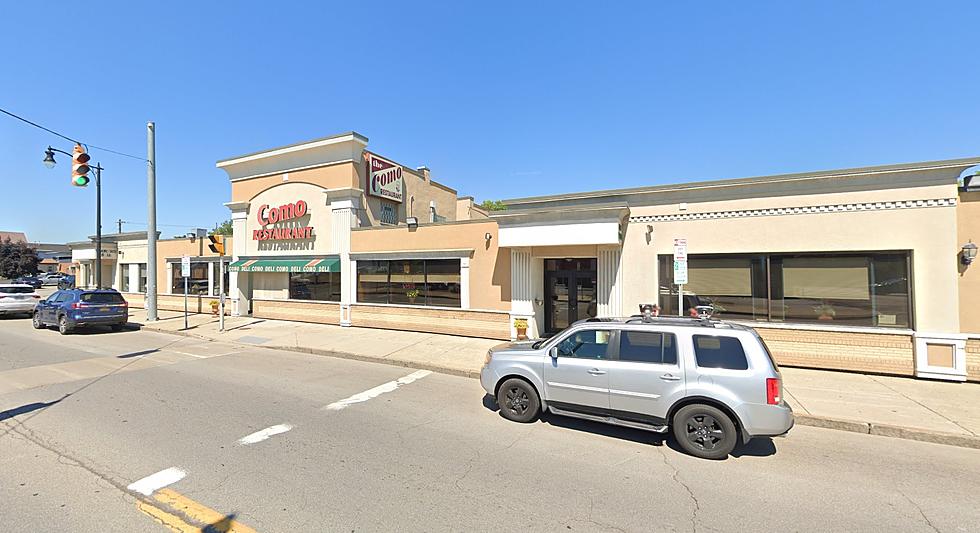 Popular Niagara Falls Restaurant Is Up For Sale
Google Maps
Western New York really has a true treasure and gem with Niagara Falls.
From the waters of the Niagara River flowing from Lake Erie into Lake Ontario to all of the great activities you can get into around Niagara Falls State Park and other adjacent areas, there is always several great reasons to go to 'The Falls'.
Of course one of those reasons has to be the food and if there is one thing that we do well in Western New York, it is absolutely eating related.
One of the best restaurants in Niagara Falls is now on the market to be sold and the family is looking for a buyer.
The Como Restaurant & Lounge Is For Sale
The Como Restaurant & Lounge, on Pine Avenue in Niagara Falls, has been a Niagara County staple for generations.
Four generations to be exact.
The family who has owned and operated this great restaurant for more than 90 years are looking to get our of the business and they have listed the more than 30,000 square foot restaurant and lounge for sale.
According to a report from Buffalo Business First, this is now the third time the family have put the for sale sign in the window.
Since 2020, the facility has been on the market each year, with the pricing coming down each time. It was originally listed for $2.1 million, but they received no offers.
The current sales listing has the restaurant, lounge, bar, and banquet hall listed at just around $1 million.
This place has been an institution in Niagara Falls and is one of my favorite places to eat.
Movies Featuring Niagara Falls
6 Fascinating Things You Need To Know About "The Office" Filming In Niagara Falls
Here are some fun things to learn about the time "The Office" filmed one of its biggest episodes ever, "Niagara."