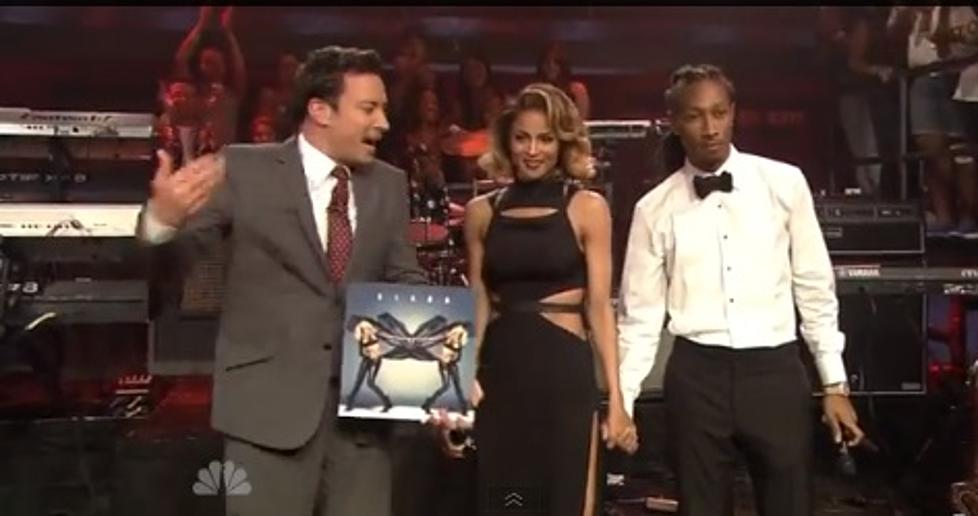 Ciara + Future's 'Body Party' On 'Jimmy Fallon Live' [VIDEO]
YouTube/NBC
Ciara and her man Future took the set of the "Body Party" music video and brought it to the 'Jimmy Fallon Live' stage last night! Watch the sexy performance inside.  
These two are just too cute!! Ciara is having the best week ever, with the release of her self-titled album on Tuesday and now having her man sing "It's Just Me and You" live on national television!
While Ci Ci sings, Future is just sitting there licking his lips like he ready to get the private body party in the hotel room!