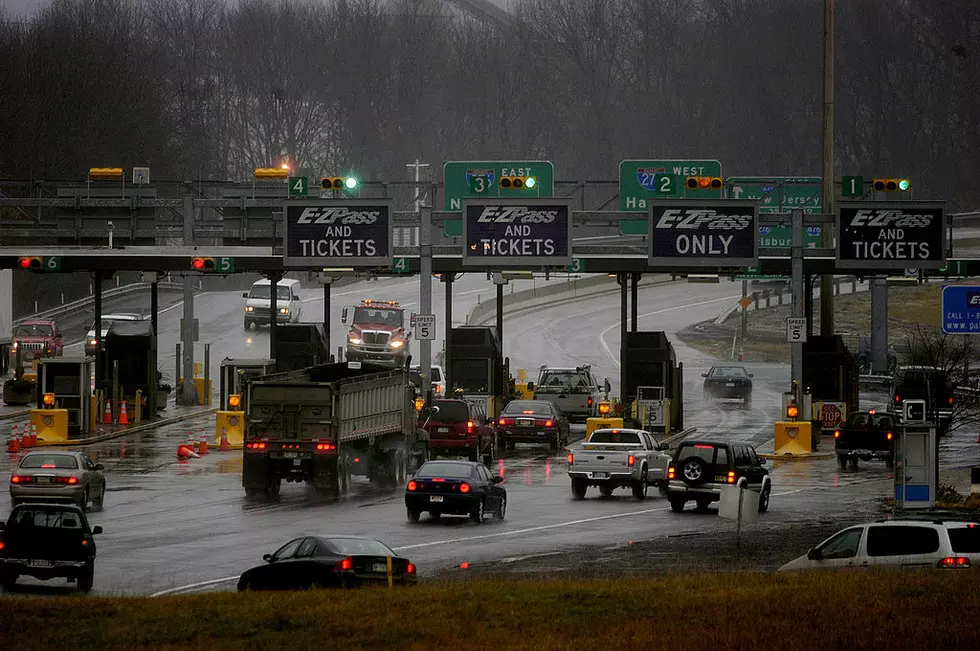 Cashless Tolls in New York Start Tonight
William Thomas Cain / Getty Images
The long conversion of the New York State Thruway from cash tolls, to cashless tolling, is finally complete.
Enter your number to get our free mobile app
Governor Cuomo announced that the new cashless tolling system along the thruway is going live Friday night.
According to reporting done by WKBW, the introduction of the toll system is happening more than 1 month ahead of schedule.
The transition will take place during the overnight hours of Friday, November 13 into Saturday November 14 at 58 tolling locations across the NYS Thruway's 450-mile ticketed system.
-WKBW
Cars that use the NYS Thruway will have their tolls charged to their EZ Pass. If a car does not have an EZ Pass, then the toll charge will be mailed to the registered owner of the vehicle using The NYS Tolls by Mail system.
At the time cashless tolling goes live, cash will no longer be accepted as a form of payment at toll booths and printed toll tickets will not be handed out
-Governor Andrew Cuomo, in a press release, reported on by WKBW
New York State has also created a new app to help people manage their toll usage. You can find information about the new app here.
Getting this cashless tolling system done and getting it done early shows that -even in these trying times - New York will never stop innovating and never stop building for its future
-Governor Andrew Cuomo, in a press release, reported on by WKBW
12 WNY Words That Out-Of-Towners Struggle To Pronounce