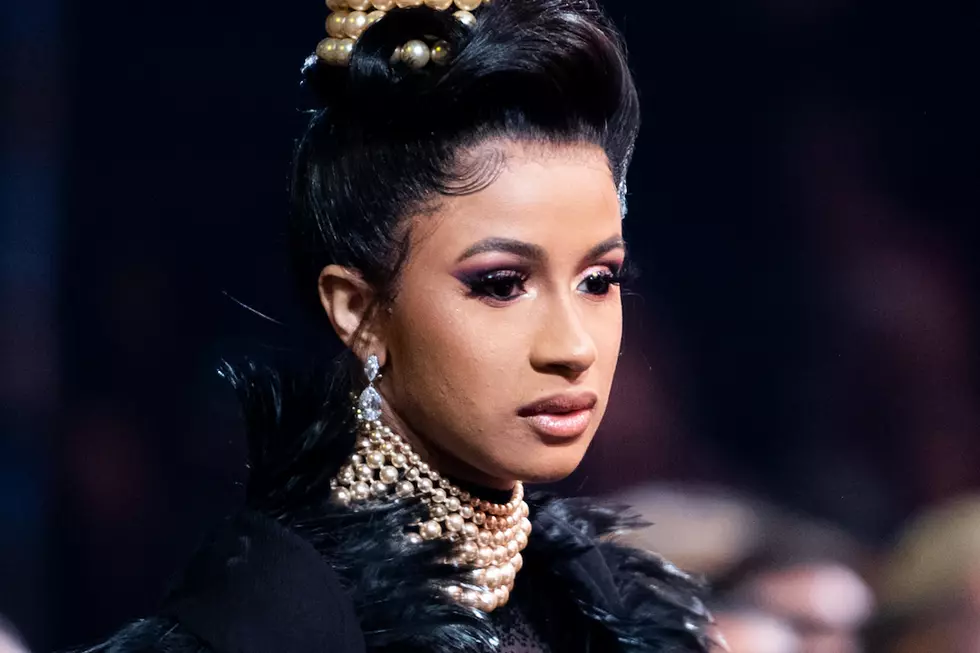 Man Who Reposted Cardi B Robbery Accusation Admits He Was Joking
Emma McIntyre, Getty Images
This past Wednesday (March 27), a man reposted one person's recounting of having allegedly been robbed by Cardi B. Now, the man who uploaded the post, who lists himself as Ak Ore Akim on Facebook, has admitted that the whole thing was a joke.
"That was a joke," Akim wrote in a comment responding to one woman's question asking about whether or not he was robbed by Cardi. "Any man who let's that type of shit happen is a gullible dumb fuck! #SUCKA."
The post in question, one where the accuser alludes to possibly being sexually assaulted by Cardi, was shared and liked thousands of times on Facebook and only added to the controversy surrounding an old video of Cardi admitting she drugged and robbed some of her clients when she was a stripper. The story is one that was originally posted onto The Shade Borough's social media pages, and it's attributed to a man named Kevin Smith.
In that post, the person recounts how he allegedly met Cardi B when she was a stripper five years ago. He explains that Cardi, who won two Grammys earlier this year, took him to the back room for a drink and that moments later, he went to the bathroom and came back to finished his drink.
"Last thing I remembered was she was twerking on me, music blasting and that was it," the person writes. "The next morning, I saw a used condom on the floor and then I noticed all the cash I had, which was about $850, my Louis Vuitton belt and my iPod touch was missing."
"I tried calling her several times but I soon realized she gave me a Google voice number," he continues. "I know she did it but I couldn't prove it so I never went to file charges mainly because I did not want my fiancee at the time to know what had happened so I took my 'L.'"
For her part, Cardi B used her Instagram account to post a response to criticism she faced after the aforementioned video of her speaking on her past misdeeds made its rounds around the web. She said the men involved in those instances were conscious, willing and aware of the circumstances.
"I never glorified the things I brought up in that live[.] I never even put those things in my music because I'm not proud of it and feel a responsibility not to glorify it," wrote Cardi. "The men I spoke about in my live were men that I dated that I was [involved] with men that were conscious willing and aware. I have a past that I can't change we all do."
See both the man's Facebook post and his admission to joking about the incident for yourself below.
Check Out the 2019 Hip-Hop Music Festivals You Need to See