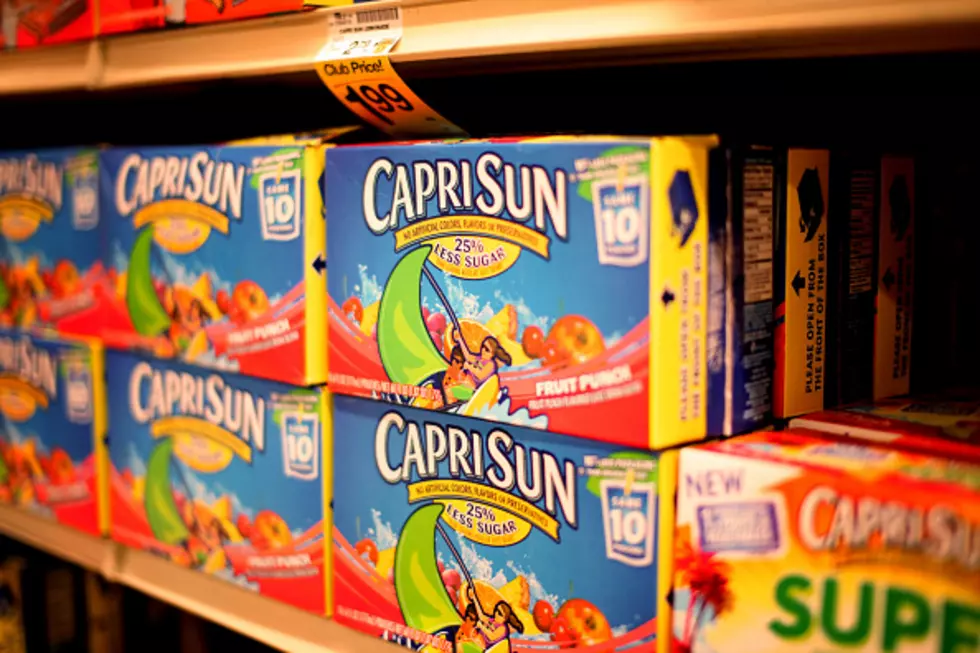 A Capri Sun Warning For New York Parents
Corbis via Getty Images
The summer is starting to fade away and the new school year is starting to creep in. Moms and dads may be ready for the regular school routine to take over the chaos of the busy summer. As we see the days get shorter and the cooler air come in, it is time to prepare for what happens next. But if you are stocking up the pantry or fridge for the back-to-school lunches and snacks, there is a new warning.
Capri Sun could be the most popular juice/drink choice of kids across America. There is a specific flavor that parents are being warned may have some dangers and are encouraged to toss them away if you have them at home.
The affected products feature a "best when used by" date of June 25, 2023, a universal product code of 087684001004 on the cartons and 876840040900 on the cases.
We have three sons who are all under 6 and we can't keep enough juice in the house! While we try to encourage the boys to drink more water and milk, having juice boxes or Capri Suns is essential! The only problem I have with the juice boxes and such is that the straw wrappers end up EVERYWHERE! I find them on the floors of the house to the front lawn and everywhere in between. If we could come up with a new design for the straws, that would be helpful.
The Best Cookies Can Be Found Here In Buffalo, NY
The 5 Most Popular Fancy Restaurants In Buffalo, NY
The Best Cookies Can Be Found Here In Buffalo, NY