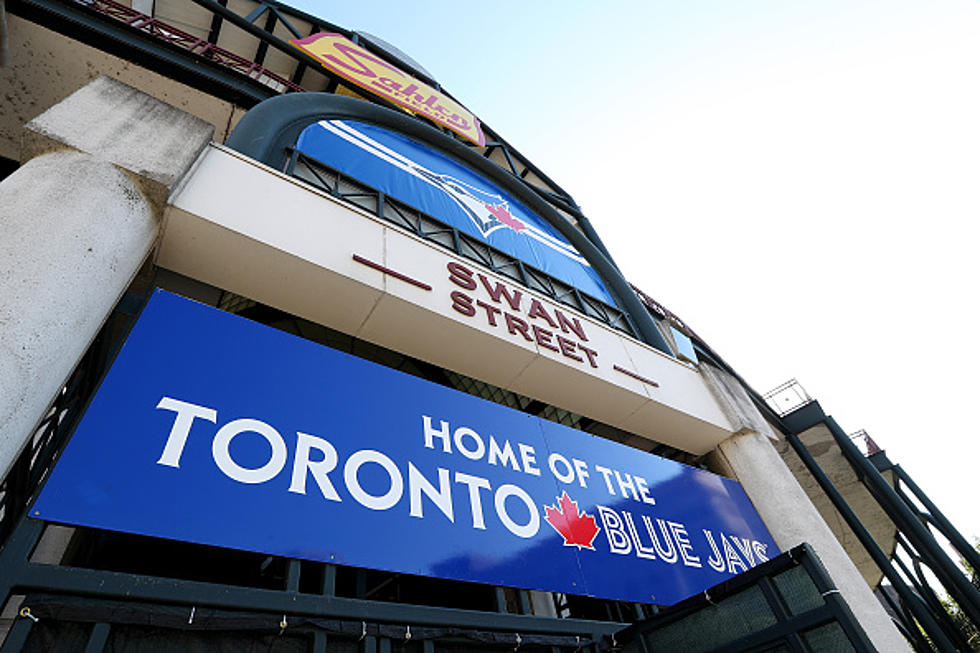 Buffalo's Chances To Get an MLB Team Just Got Much Better
Getty Images
Here in Buffalo, we absolutely love our Bills and Sabres. There's no denying that we're a football and hockey town. Other than the Buffalo Braves (NBA) in the '70s, the Bills and Sabres are the only major professional sports teams that have played in Buffalo over the last 50 years.
But in case you haven't noticed, the Toronto Blue Jays have officially made their 2021 season home, Sahlen Field in Buffalo, as pandemic restrictions have caused the Jays to move games to WNY.
The ballpark in Buffalo was rocking on Tuesday evening as the Jays hosted the Miami Marlins. The park and clubhouse has undergone a complete makeover and it really does feel like an MLB stadium, other than less seating.
Will this MLB tryout mean that Buffalo will get a Major League Baseball team of their own eventually? It could be.
According to WGRZ, hosting the Blue Jays has officially revived Buffalo's dream of getting its very own MLB team.
When Sahlen Field first opened in 1988, there was a push to land an MLB team when they had expansion in the early '90s. Buffalo lost out to cities such as Miami and Denver (Marlins and Rockies), but people have always wondered if Buffalo can support a third major league pro sports franchise.
MLB commissioner Rob Manfred mentioned earlier this year of potentially adding two new franchises to the league. Charlotte, Nashville and Las Vegas are cities often mentioned for MLB expansion but could what is happening with the Blue Jays give Buffalo the hard look from MLB fans want?
Buffalo doesn't have a population of average salary of those above cities, and even though TV market size is much smaller, Buffalo regularly outperforms other cities in ratings, when it comes to NFL and NHL non-Bills or Sabres games.
The biggest obstacle would be the expansion fee which could be over 2.2 billion. Would Buffalo have an ownership that could afford that?
It remains to be seen if Buffalo will ever get an MLB team but it's clear that the Blue Jays in Buffalo has at least gotten the city back into the discussion.
5 MLB Players Born In Buffalo
The Best 50 Ice Cream Places in Western New York
The warm weather means ice cream season is just about here.