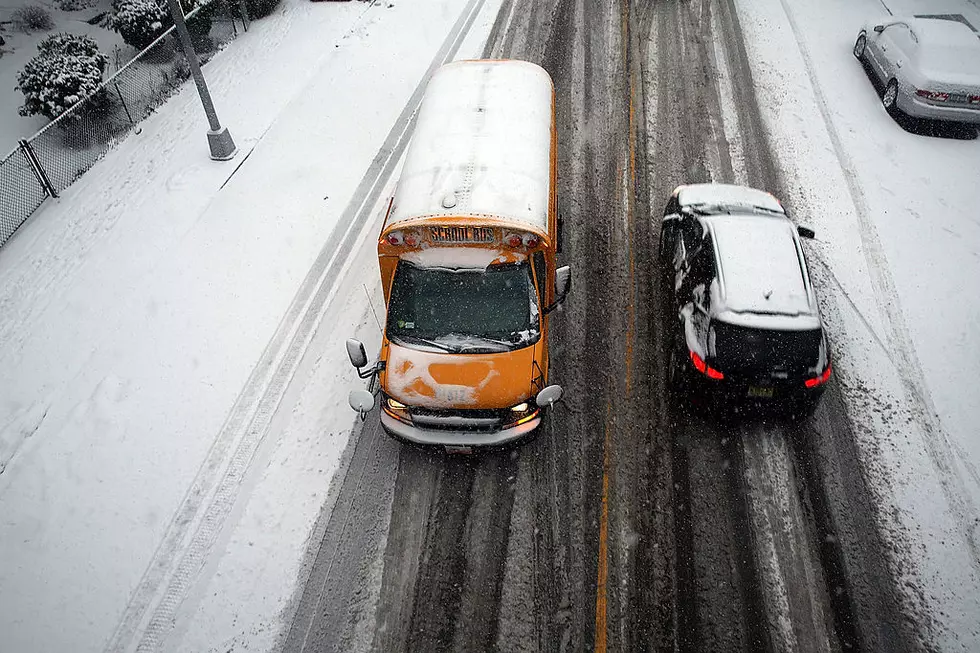 Buffalo Schools Canceling After School Activities
Getty Images
Living in New York State means that we often have to deal with winter weather, and while the first few weeks of the year have been pretty quiet on the weather front, a significant storm is blowing its way into Buffalo and Western New York and officials are warning people to be prepared.
There is a winter storm warning in effect for several areas of the Empire State and as the super cold air and snow return to the area, some municipalities and school districts are beginning to make sure people are safe.
Several school districts around the 716 are beginning to cancel their after-school activities. This includes larger school districts like the Buffalo Public Schools.
In a post on Facebook, officials from the BPS announced that after school activities like extended learning, rehearsals, and parent-teacher conferences have been canceled. Athletics and Adult Learning has not yet been canceled but may change as weather conditions on the ground begin to worsen.
Many other districts in Erie and Niagara counties are following suit as we are expected to receive some significant snowfall that will make the drive home today difficult.
What Weather Conditions Are Expected
Up to 10 inches of snow is expected with temperatures to remain in the mid-20s for the rest of the month of January. There is going to be a period of time when visibility will be very low, the National Weather Service expects visibility to be below 1/4 mile in some areas.
You can find a full and updated listing of what's closed due to the weather inside our Weather Center.
Our Weather Center is brought to you by the Law Offices of William Mattar. Hurt in car? Call William Mattar. 444-4444.
Buffalo Blizzard of 2022
Various Photos from around Buffalo and Western New York during and after Winter Storm Elliott brought a cyclone bomb to the area.
Symptoms of Hypothermia And Frostbite
These Counties Have The Most HEAP Recipients Per Capita In New York
HEAP usage across the state has increased in the last few years.