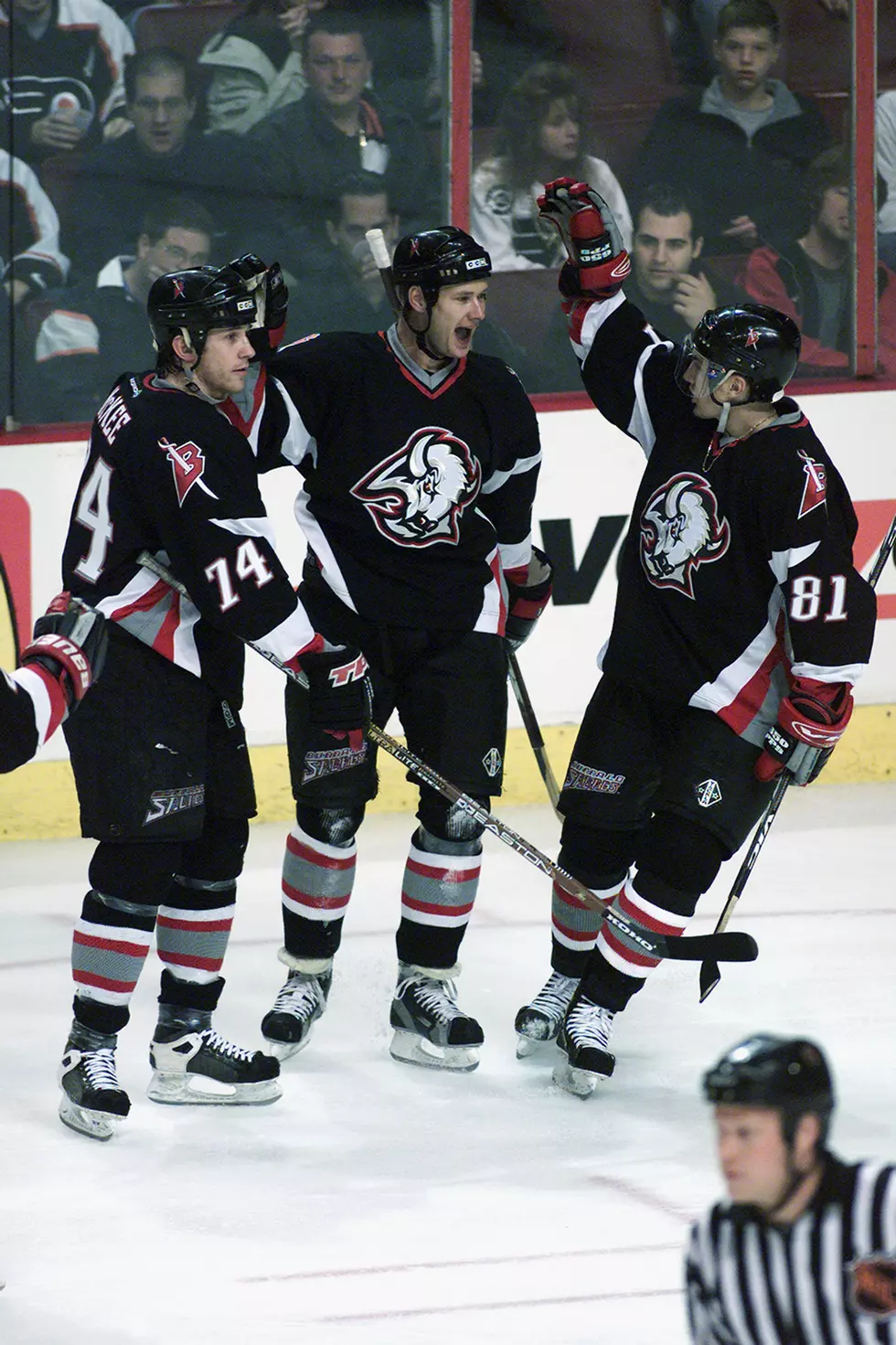 Buffalo Sabres Bringing Back Black And Red Jersey For Thanksgiving
Getty Images/NHLI
The biggest party night of the year just got a bit more retro as the Buffalo Sabres announced that they will be wearing the Black and Red "Goat Head" jerseys for their game on November 23rd.
Feel Good Mornings With Dave Fields Mon-Fri 6am-10am
The day before Thanksgiving is usually the biggest day of the year at local bars around Western New York. People have the next day off, kids are back home from college, and people who grew up in Western New York might be back in the area for family time on Thanksgiving.
The city will have a retro feel as you mingle with friends from High School and bump into people you haven't seen in years.
The Sabres get the vibe and announced that the Black and Red jerseys they wore in the 90s will be back on the ice on that Wednesday.
The jersey brings back lots of great memories and they are going to look really good on the ice that night.
The way the Sabres have been playing, there is a chance for them to make the playoffs and if wearing the red and black "goat head" jersey helps bring back playoff memories to fans then I am all for it.
Now if they can only get the same goaltending they had back in the 90s that would be fantastic.
Buffalo Sabres Goalie Masks
Take a look at some amazing Goalie Masks in Buffalo Sabres history.
Top 10 Most Underrated Buffalo Sabres of All-Time
Bills Jets Game 11/6/22
Bills Lose To The Jets 20-17