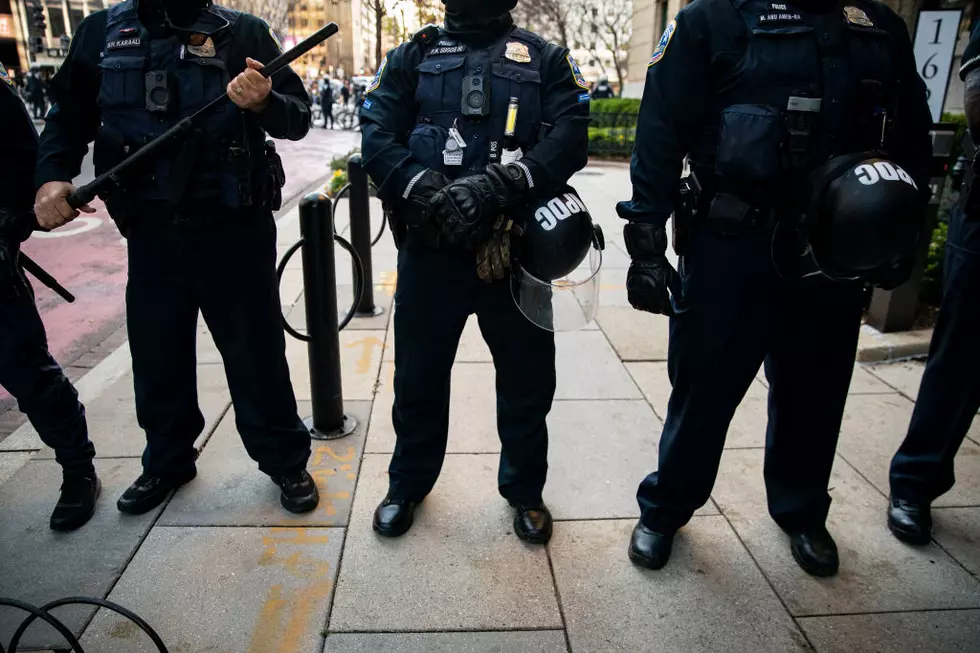 Buffalo Police Are Having a Difficult Time Dealing With Protest
Al Drago / Getty Images
Protests have been new the news a lot lately, It is the right of American citizens to protest peacefully. According to WGRZ, the Buffalo Police say it's a hard challenge to deal with some recent protests, including two protests that just recently occurred.
Enter your number to get our free mobile app
The City of Buffalo is already feeling the pinch of the pandemic, so the number of officers that can respond to call is really limited due to the financial strain on the budget. There were two groups of protestors at Niagra Square this past Saturday, one of the groups were not happy with the COVD-19 restrictions, and the other group was calling attention to the deaths due to the COVID-19 virus.
According to WGRZ, there was some scuffling between the two groups, and the Buffalo Police was caught in the middle trying to keep the peace.
We respect people's right to peacefully protest, to demonstrate, and to have their voices heard. But if people are attending what should be a peaceful protest, I don't understand why they feel the need to arm themselves while holding these protest.
said, Captain Jeff Rinaldo, according to WGRZ
One person at the event was seen with a large knife in a holster strapped to his chest, others were wearing protective gear, like helmets and face guards. Both sides were armed, so the chances of a confrontation were high.
10 Worst Neighborhoods in Buffalo