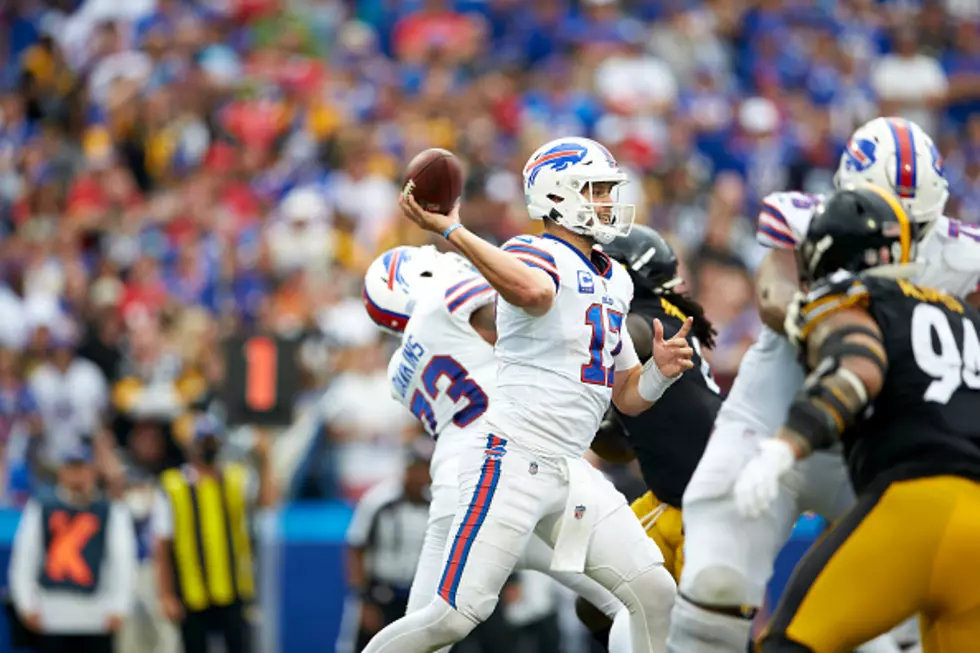 Buffalo – Pittsburgh Will Have The Best NFL TV Announcers
Sports Illustrated via Getty Ima
The Buffalo Bills will return home to Orchard Park to take on the Pittsburgh Steelers on Sunday. The Bills are coming off a big win against the Baltimore Ravens after a walk off winning kick by Tyler Bass.
When the fans fill Highmark Stadium to cheer on the Buffalo Bills, the Bills Mafia that stays home to watch will be treated to arguably the best crew on television that will call and announce the game between the Bills and Steelers.
It was announced during the Green Bay-New England game that the powerhouse crew of Jim Nantz and Tony Romo will be here in Western New York for the game this Sunday.
Jim Nantz is a broadcasting legend. Hearing his voice is very comforting since he has been on television for years calling multiple sports and some of the biggest games of all time.
As of late Sunday, the Buffalo Bills are a 14 point favorite at home against the Pittsburgh Steerlers.
Gameday Rules For Buffalo Bills Fans That Watch From Home
Best Free Agents Signed By The Buffalo Bills
The Buffalo Bills are gearing up for a run at the Super Bowl next season and some big-time free agents are already reaching out to the Bills looking to join the team. Check out some of the best free agents the Bills have signed in the past.
15 Things You Should Never Do at a Bills Home Game
Things that are a no-no to do at a Buffalo Bills home game.