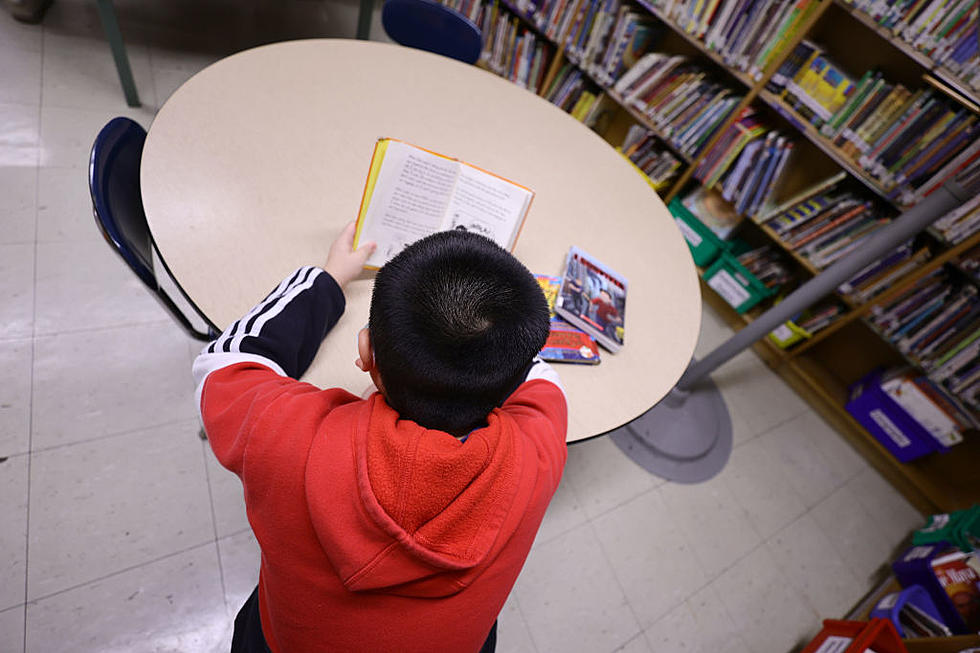 Buffalo Students Need Help To Improve Reading Scores
Getty Images
A recent report released by the Federal Government shows that there are more and more kids around the nation who are falling behind in their reading ability, this is even more profound in Western New York. It's gotten so bad that many local news outlets have been ringing the alarm about the difficult time students in Buffalo area schools are having trying to read at the appropriate grade level.
Standardized test scores that measure reading proficiency show that many young people in the Empire State lag behind what is considered proficient in reading.
In the Buffalo area, which has struggled with literacy for many years, nearly 30% of our adult population is considered functionally illiterate according to data from Literacy Buffalo-Niagara, and if reading ability with our young people doesn't improve that number is sure to increase.
Investigative Post did a deep dive into the data that has been released and it shows just how bad things are in Buffalo where nearly 75% of kids in the city are not reading on grade level.
These reading rates aren't just limited or isolated to the City schools either as many suburban schools aren't performing much better. Schools in Hamburg, West Seneca, Ken-Ton, Depew, and other areas have more than 50% of their student body reading below grade level.
Additionally, impacts from students not being in the classroom during the COVID-19 Pandemic have been a contributing factor to some of the poor rates and results we're seeing.
What Can We Do To Improve Reading Rates
There have been some promising improvements for school districts that have adopted a phonics-based approach to reading education. Also, more practice and exposure to reading have shown some marked improvements for those who are able to receive individualized tutoring and additional help reading.
There are several local organizations that are working to help turn the tide in reading.
One of those, Experience Corps Buffalo, is seeking adults to be trained to become professional tutors. Experience Corps is a partnership between the Buffalo Public Schools, Read To Succeed Buffalo and the AARP Foundation seeks to pair students who are below grade level with volunteer reading mentors who will work with them one on one to help them improve their reading skills.
If you want to become a tutor with Read To Succeed Buffalo, you can click here to sign up.
Top School Districts In WNY
Here are the latest rankings of School districts in Western New York.
Favorite School Lunches
School is almost back so what is your favorite school lunch?
The Best High School Rivalries In Western New York
East vs West, TNT, Paw Vs Claw, here are the best High School rivalries in Western New York