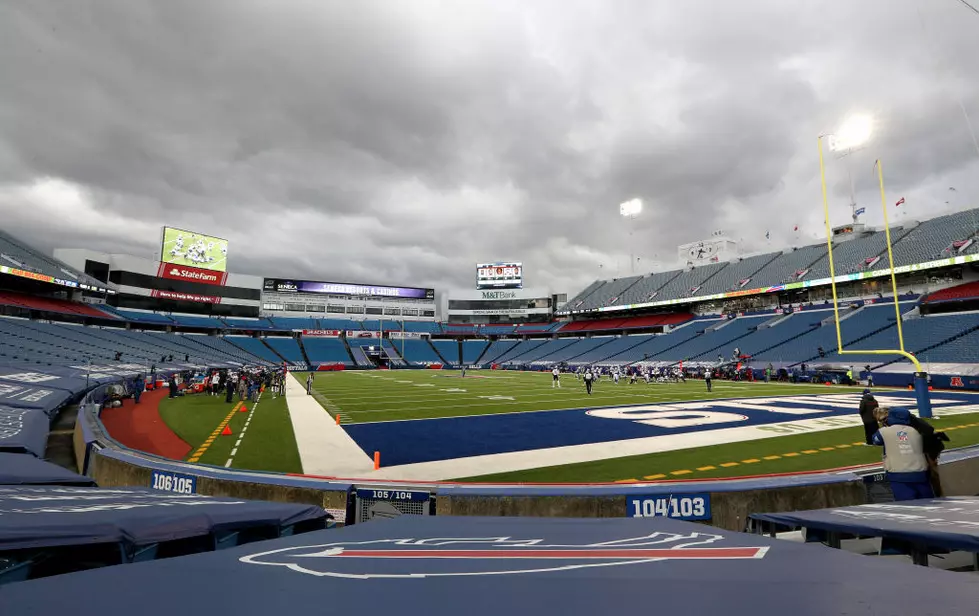 Buffalo Bills Stadium A No Go For Downtown Buffalo
Getty Images
There has been a lot of hope for the new home of the Buffalo Bills to be in downtown Buffalo. Local leaders, community activists, and even some local sports commentators were really pushing for this to happen. There have been several great reasons for the stadium to be built downtown, including the amount of revenue an NFL stadium could bring to downtown businesses. If you look around the NFL, many of the stadiums are built in the downtown area of that city.
According to WIVB, the Bills are planning to build a new stadium in Orchard Park, it will be an open-air stadium with a partial covering for fans. It is estimated that the project could take up to five years to complete. One of the reasons the stadium will remain in Orchard park is because of the cost of the project. There are still some ways to go with obtaining government approval in some areas including funding.
One thing the team still needs to consider is that their lease at Highmark Stadium expires in 2023, which will leave at least one season for the team to have to find a home stadium. Although the team can negotiate a lease extension, there have been talks that they would be willing to play in Toronto or Penn State.
This is exciting to hear that the Buffalo Bills are planning for a new stadium, but I have to admit, I was hoping for it to be built in downtown Buffalo as well. I really felt that would have added to all the new things going into the downtown area of the city.
13 Pictures That Show Just How Crazy and Loyal Buffalo Bills Fans Are
A Photo Review Of The Bills Season