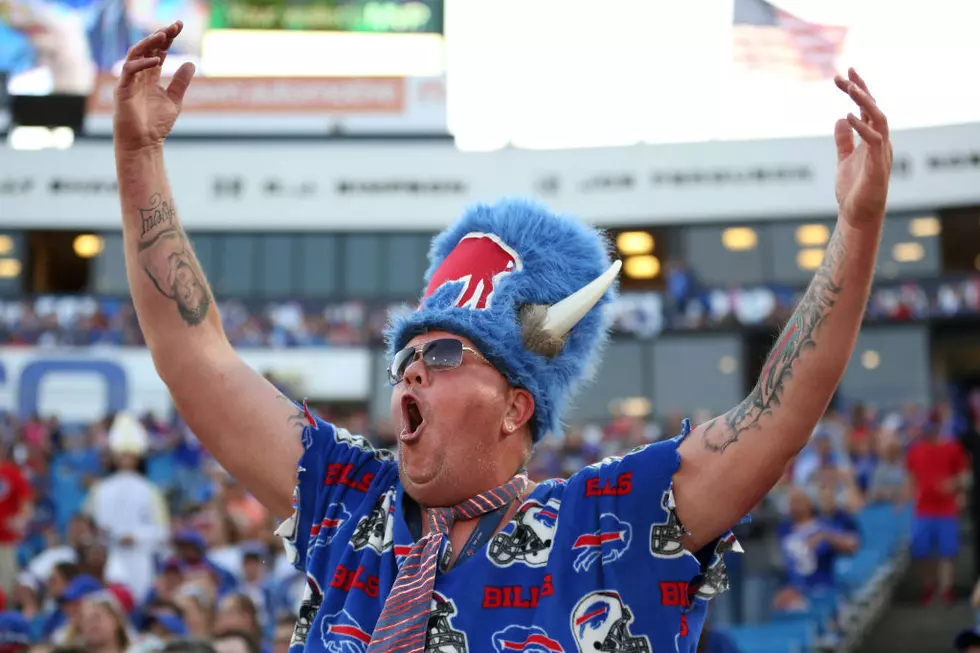 Buffalo Bills Roster Named Best in The NFL
Getty Images
The Buffalo Bills hype train keeps chugging along in the offseason of 2022.  This time, CBS Sports ranked all 32 NFL teams' roster depth, and surprise...the Bills came out on top.
As we inch closer and closer to the return of football in Western New York, it seems that more and more accolades are bestowed upon the Buffalo Bills. The post-mini-camp edition of the PFF Power Rankings was just released last week, and the Bills once again held on to the top spot.  The Bills have put in a ton of work since their heartbreaking playoff loss to the Kansas City Chiefs.  Addressing needs with big free-agent splashes like Von Miller, draft picks like James Cook and undrafted free agents like Jalen Wydermyer.
But the Bills are not alone.  31 other teams all tried to beef up their rosters, address needs, and fill holes this offseason. Some teams are in a rebuilding phase, and other clubs much like the Bills also have Super Bowl aspirations.
Going into the 2021 season CBS Sports ranked the Bills' roster as the 5th best in the NFL.  So where do they stand after the moves that they have made this year?
The team makes the leap all the way from #5 up to the top slot at #1.  What makes the Buffalo Roster so good?  CBS Sports had this to say:
Not only is the QB (Josh Allen) a star in his own right, but he's got an enviable supporting cast, starting with a one-two-three punch of Stefon Diggs, Gabriel Davis and Jamison Crowder out wide...Cook's addition to the backfield should give Allen another outlet. The line isn't perfect, but Allen's natural athleticism doesn't require it...Sean McDermott's defense, meanwhile, is probably even more improved coming off three straight playoff runs. Who will dare play their front four (Von Miller, Ed Oliver, DaQuan Jones, Greg Rousseau) with confidence?  If this team doesn't at least advance to the AFC Championship, fans across New York will be sorely disappointed, and rightfully so.
Buffalo Bills Mandatory Mini-Camp
Buffalo Bills 2022 Week by Week Schedule
Buffalo Bills, Sabres & Bandits Visit Tops Memorial