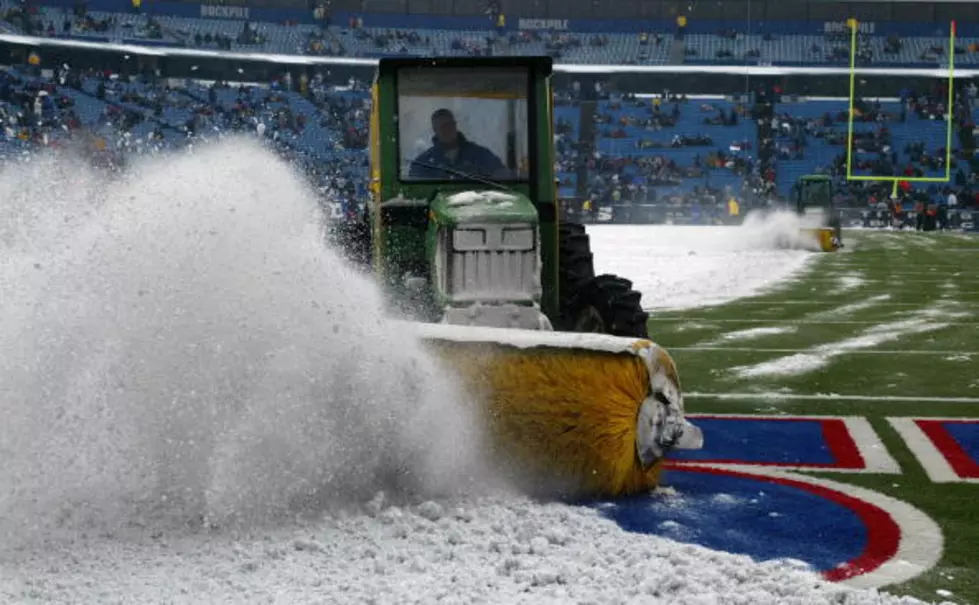 Bring your snow shovel to New Era Field for free Tickets
Getty Images
After multiple inches of snow fell in the Southtowns, the Buffalo Bills are asking for fan help in digging snow out of New Era Field to get it ready for Sundays game against the New York Jets.
The team, in conjunction with Jani-King, are asking anyone ages 18 and over to come to New Era Field starting at 9:00 a.m. on the morning of Friday, December 7th.
Shovelers can shovel snow all day Friday, getting paid $12 per hour. For anyone that shoveles for a four-hour shift or longer, they will get a free Bills ticket.
The team is asking for shovelers to dress appropriately for the conditions, and to bring their own shovels, (shovels will be provided as well).
Shovelers are told to enter off Abbott Road just north of the Team Story, and proceed to the Jani-King trailer in Parking Lot 6.
For more information you can email jksnowevent2018@gmail.com