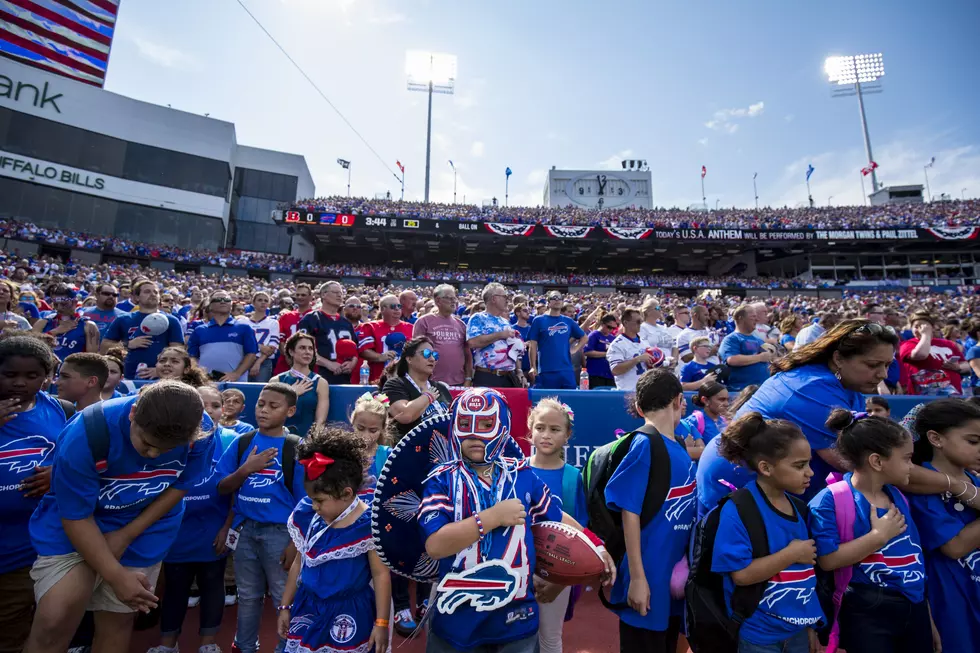 Open Letter To Bills Mafia: Be Better On Twitter
Getty Images
It was an amazing game to watch yesterday, The Buffalo Bills righted the ship at half-time and kept one of the best quarterbacks in the league scoreless in the 2nd half to come back and win yesterday 23-20.
Feel Good Mornings With Dave Fields Mon-Fri 6am-10am
The thing is, if you follow fellow Bills Mafia members on Twitter you would have thought that the Bills were the worst team in the league. That the Bills receivers were a bunch of high school bench players and the Bills were going to never win a game again.
Welcome to Bills Mafia Twitter. It might be the most awful thing you read on Sunday.
I get it. Sports are emotional and now that people can vent, complain, criticize and even call for people to get fired with a press of a thumb, being on Twitter during a Bills game can be very emotional.
Check out some Tweets that were sent out by Bills Mafia yesterday during the game's first half.
As a fan I know it feels good to vent, and most of the people above retracted their statements online after the Bills cameback and won. But it would have been great to not even post that before the end of the game
Go ahead and say what you want after the game, but the guys play all four quarters before you start going scorched earth on the team.
Top 5 Reasons People Hate Living In New York
New York State is an amazing place to live, but it is not all perfect.
The 5 Best Looking Men On The Buffalo Bills Roster
Now that the Bills'roster is set, here are the Top 5 best-looking men on the team.
The 5 Best Punters In Buffalo Bills History
There has been a lot of talk about punters in Buffalo this off-season. Here are the Top 5 punters in Buffalo Bills history based on average yard per punt with at least 101 punts as a Buffalo Bill.