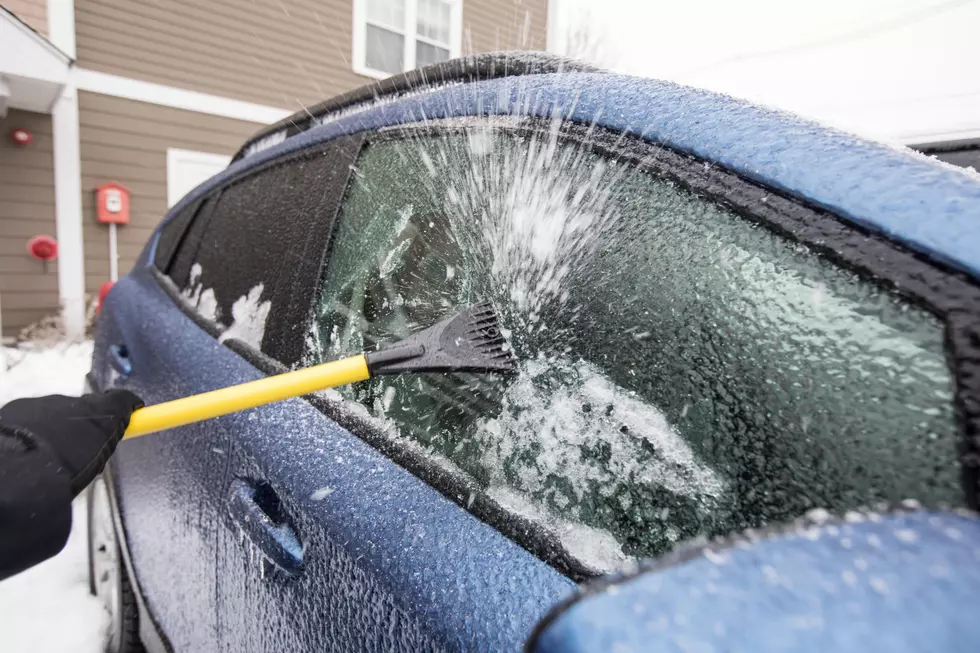 5 Surprisingly Quick Ways WNYers Clear Their Windshields
Getty Images
We got some snow last night.  You might have had to actually clear off you car before you came to work this morning.  Is there an easier way to do it?
How many times have you had a late start to your day, only to get outside and find out that you still have to scrape your windshield before you can go anywhere??  I don't know anyone that actually looks forward to scraping their windshield. It's a huge pain in the neck.
So is there an easier way?
It feels like there is another way, doesn't it?
So what are the "hacks" that you can use to clear that windshield with ease and be on your way in a hurry?
1.  The Scraper - This is the OG when it comes to clearing your windshield.  It takes a little bit of elbow grease, but it gets the job done every time.
2.  Defroster - You could always just turn the car on and let the defroster do the work for you.  But that really only works when it's not all that heavy.  If you've got a couple of inches on the car, you're still going to have to use a brush or a scraper to get the rest off.  This one takes extra time...and planning.
3.  Solution of water and rubbing alcohol - I've never seen this one before today and I've never tried it.  But one weatherman (ironically named Ken Weathers) discovered that if you take a solution of 2/3 alcohol and 1/3 water and put it in a water bottle, you can spray it on your windshield and not only will it melt the ice that's on the car, it won't freeze or damage your windshield (as long as you don't use hot water).
4.  De-icer spray - There are a couple different companies that make a spray that you can buy for de-icing your windshield.  Same idea...you spray it on your windshield and it will melt the ice for you.  Only this one you don't have to make yourself.
5.  Leaf Blower - Why put that thing away in the fall?  It might not work for the ice, but for very light snow, you can clear your car in a hurry!
Ok...that last one was obviously a joke...but what do YOU use that works for clearing the ice off your car?
Here Are 5 Safe Alternatives To Use Instead Of An Ice Scraper
13 Places Promising The Most Delicious Chili In WNY
29 Things That Make Buffalonians Happy
What Makes Buffalonians Happy
25 Ways To Annoy A Western New Yorker In 5 Words Or Less
25 Little Things That Make A Big Difference To Have On Your Next Road Trip
."}" data-sheets-userformat="{"2":33554688,"11":4,"28":1}">
12 WNY Words That Out-Of-Towners Struggle To Pronounce