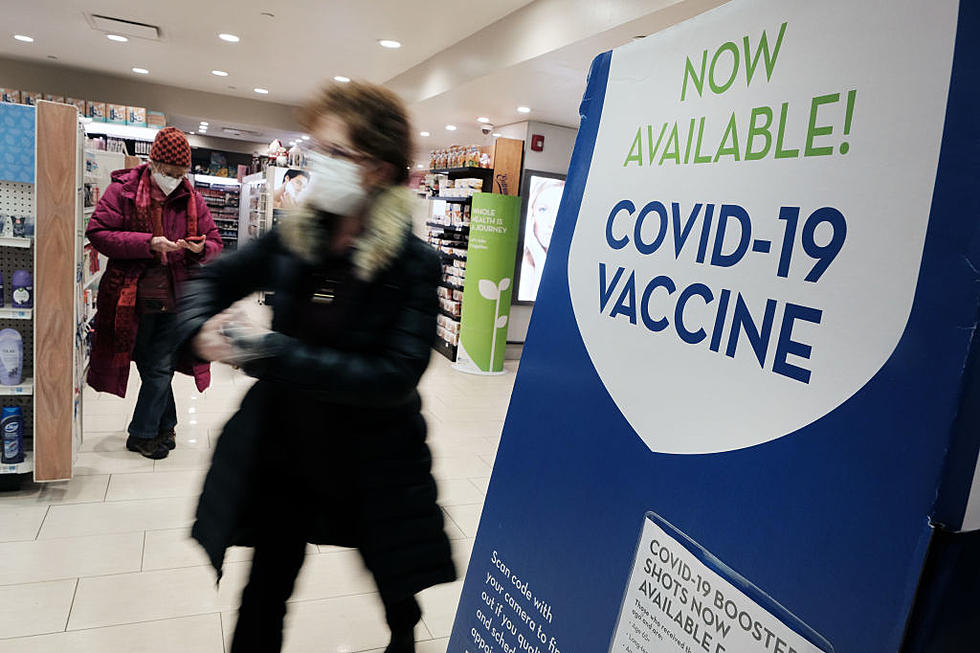 2 Places in WNY You Can Walk-In + Get COVID Booster
Getty Images
Earlier this week, I was debating getting the COVID Booster shot. I wasn't debating it because I am sure of whether to get it or not, but because I had a scheduled appointment from Walgreens 3 days before Christmas, and well....you know some people react differently to the virus.
Some people are down for the count for a few days, some people feel just fine, some sleep for a long time and some just have a soar arm. I didn't know if I should do it right before Christmas. I decided I will get it on Monday, but to schedule an appointment at a local pharmacy was a nightmare. A lot of the Walgreens or Rite Aids were scheduling booster shots well into January.
So, I found a couple of other alternatives where walk-ins are welcomed on the day of.
At UB
You can just walk in at UB's Main Street campus - no appointment necessary!
Monday through Saturday: 8am - 6pm, Sunday: 8am - 12noon.
Bring your vaccine card. Entrance is off Bailey Avenue. Coming from Main Street turn right at the first light/Sherman Road, across from the VA hospital. You'll immediately see signs directing you.
     2. At ECMC
You can just walk in and get your booster. It will be a Pfizer dose. They are asking that you try and schedule your dose, but also say that walk-ins will be available.
Conveniently located on the ground floor of ECMC's main hospital at 462 Grider Street, anyone seeking a vaccine can park in Lot C (accessed by Drive 3 off of Grider Street), enter ECMC's main entrance where they will be directed to the Vaccine Center. First hour of parking is free. The entire vaccine process will take approximately 30 minutes (including required 15 minute respite after receiving the vaccine).
Top 10 Drug Busts at Port of Buffalo