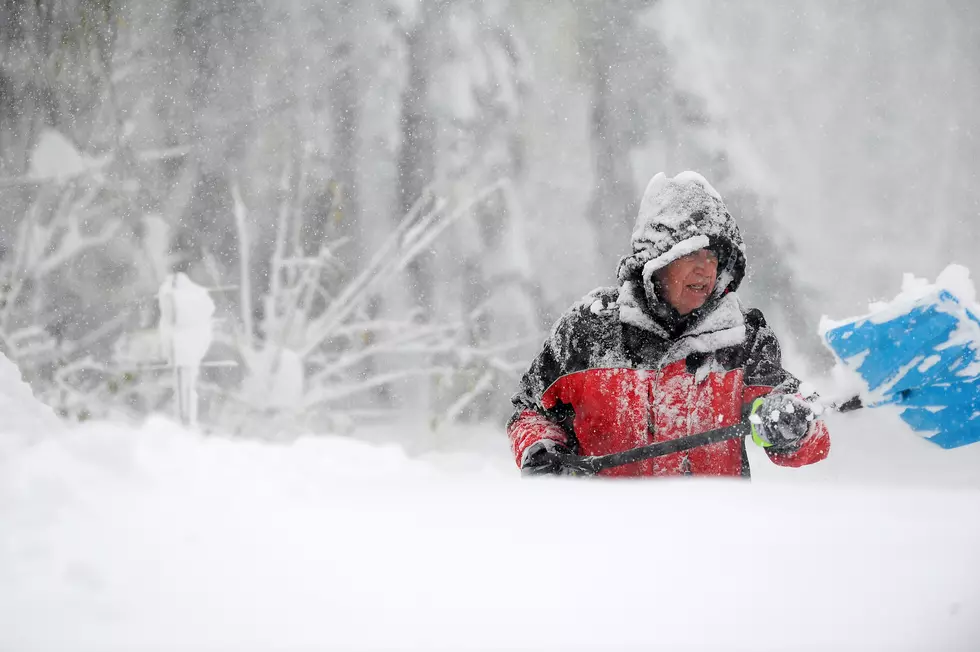 Many Parts Of New York State Should Expect Up To 2 Feet Of Snow
Getty Images
Many regions of New York State will get hit with massive snowfall starting today through this weekend. Governor Kathy Hochul has issued a warning to residents of many regions around the state to brace for a winter storm. Gov. Hochul deployed state emergency response assets ahead of the storm.
Which Regions Will Get Hit By The Winter Storm In New York?
Now through Sunday, various parts of New York will get hit. In parts of the North Country, Mohawk Valley and Capital Region around 12 to 18 inches or more of snow could fall. One to two inches per hour are expected to fall today in those areas.
Up to a foot of snow could fall in Central New York and the Southern Tier. By Sunday, Western New York is potentially looking at up two feet of snow.
Gov. Hochul encourages New Yorkers in the affected regions to stay home when the snowfall is heavy. We saw just how devastating these snowstorms can be a month ago when Buffalo got hit by a historic lake-effect snowstorm. The New York State Thruway was shut down for many miles, as well as most local roads.
Power outages could be a possible problem over the next few days for areas hit hard by the snow. Governor Hochul said,
We know how important it is to stay ahead of storms, and state agencies are prepared to work around the clock this weekend to make sure New Yorkers are safe. My team will continue to monitor storm conditions across the state to ensure that we use every resource at our disposal, and we urge everyone in the impacted regions to avoid unnecessary travel tonight and tomorrow. Work from home if possible, stay off the roads, and make sure you and your loved ones remain vigilant.
If you're in a region that's expected to get hit, please be safe this weekend!
5 Snowiest Days In New York State History
Here are the Top 5 snowiest days in New York State history.
Historic Snow Storm Hits Buffalo
A historic snowstorm slammed into Western New York on Friday and continues to bring snow to all areas across the region.
Snow Management Tips from an Upstater
Brought to you by Holly Welles on Grit.com, here are nine tips for managing the snow in Upstate NY.