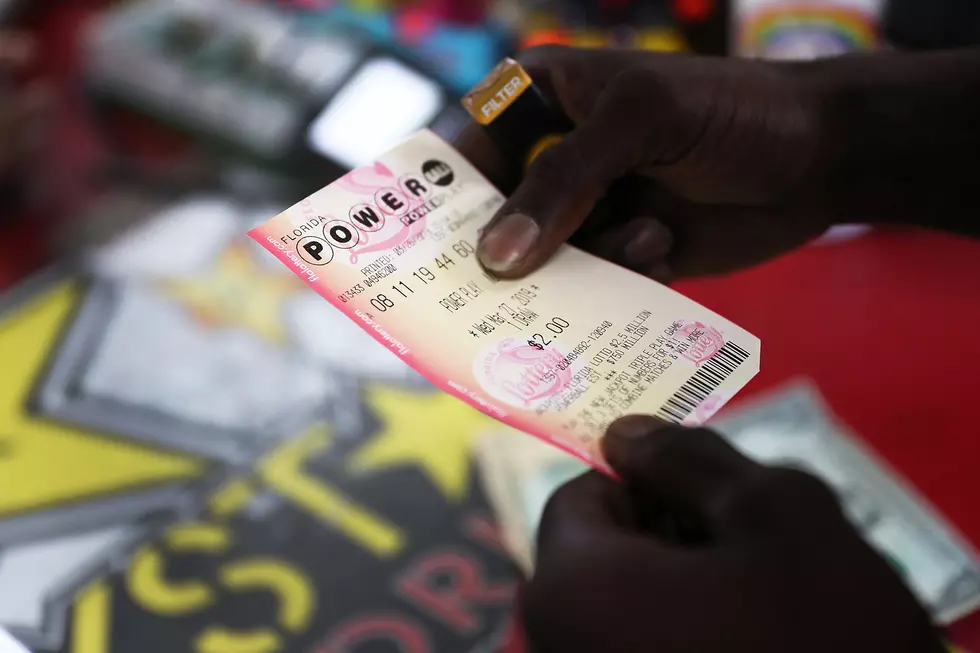 $1 Million Powerball Ticket Sold in Buffalo
Getty Images
Someone in Buffalo is going to have a life-changing moment when they look at their Powerball ticket! A $1 million Powerball ticket was sold in the city, according to WIVB.
The winning ticket was purchased at a Speedway convenience store, located at 1810 Maple Road, according to the New York Lottery.
Winning Numbers for Wednesday 03/17/21
34, 38, 42, 61, 62, Powerball 19
The next chance to win big with the Powerball is on Saturday. A drawing for the $200 million jackpot will be held at 10:59 p.m.
I hope that whoever won the $1 million is smart enough to get a financial advisor or planner. I've heard so many stories of lottery winners who have gone broke, even some who ended up with less money than they had before they won. It mostly seems to be because they aren't making smart investments with the money to make it last and they buy family and friends a bunch of expensive gifts.
When a team of economists tracked the fortunes of financially distressed people in Florida who had won the lottery, they found that within three to five years, the winners of big prizes (between $50,000 and $150,000) were equally likely to have filed for bankruptcy as the small winners, and the groups had similarly low savings and levels of debt. According to the National Endowment for Financial Education, about 70 percent of people who win a lottery or receive a large windfall go bankrupt within a few years. ~ The Washington Post
I've won $2000 from a scratch-off, which basically went to pay bills because I was a broke college student. But if I won the lottery now, I would invest the money and buy a house. I wouldn't go on any crazy shopping sprees, because I would want the money to last so I'd never have to worry about retirement again.
The 7 Black Billionaires in America
KEEP READING: See the richest person in every state