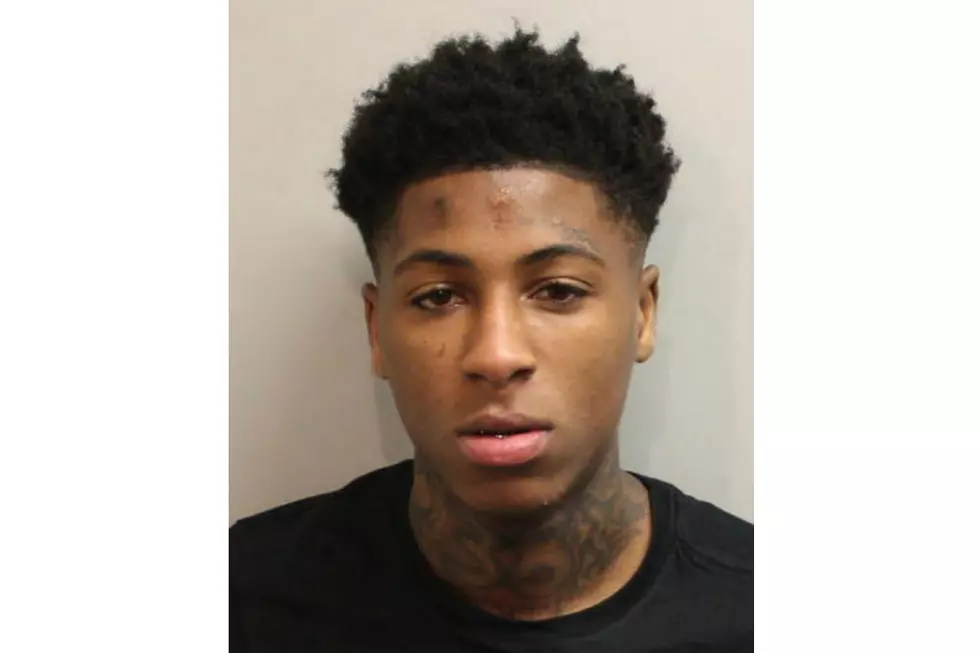 YoungBoy Never Broke Again Held Without Bail in Kidnapping Case
Leon County Sheriff's Office
According to TMZ, the rapper was transferred to Georgia's Ware County Jail, where he got a new mugshot and met with a judge who gave him the latest order. YoungBoy is currently facing felony charges of aggravated assault and kidnapping.
The Until Death Call My Name rapper was first arrested on Feb. 25 in Tallahassee, Fla. on an outstanding felony fugitive warrant. YoungBoy was scheduled to perform at The Moon nightclub but his tour bus was stopped before he could hit the stage. Authorities then discovered the rapper had a warrant in Georgia for allegedly committing assault, weapons violations and kidnapping.
Surveillance video from the incident shows the artist slamming the woman into the ground outside of a hotel room, before picking her up and carrying her through the hallway. Following the incident, blood was found in the hotel room but by the time the police arrived, the rapper and the woman were gone.
See New Music Releases for February 2018