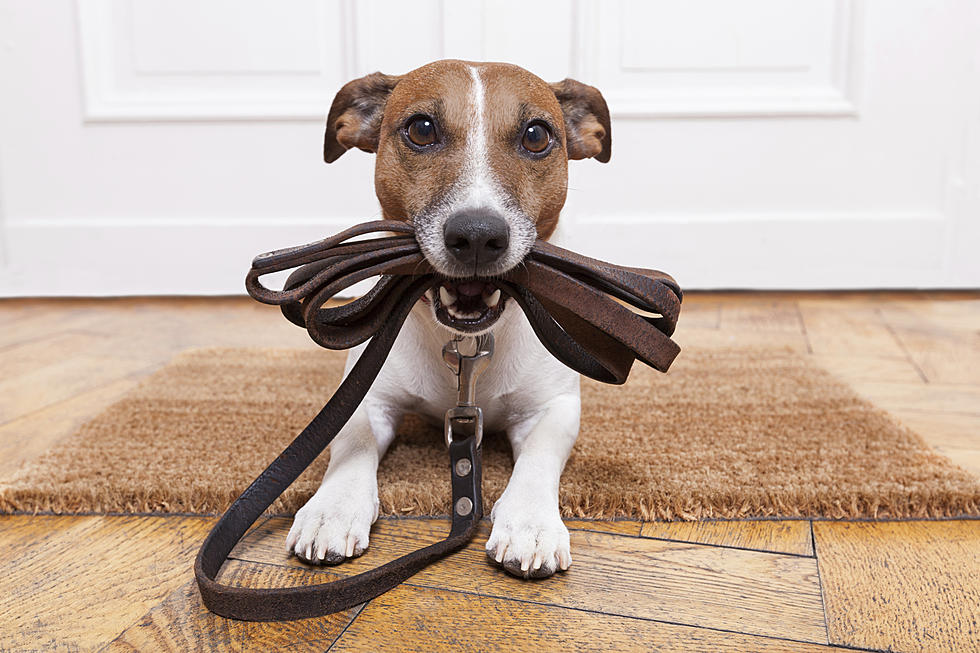 You'll Need A Shorter Leash For Your Dog This Week
ThinkStock
The cold winter weather has stretched well in to the south and even parts of Texas this week and although there is some relief on the way for them this weekend, people in those areas are not used to the bitter cold temperatures. We are also getting the cold this month and there are some things that most people already know about dealing with the cold, especially if they own pets.
We spoke with Gina Lattuca, the Chief Communications Officer from the Erie County SPCA, on the show this week about some of the things that people should remember if they own pets in this area. Among the many things that you should know, one stands out. Make sure your pet has the appropriate shelter for the inclement weather.
According to the article from the SPCA website,
The New York State Shelter Law went in to affect in 2003. Thanks to a legislative push in late 2018 that led to stronger laws concerning the tethering of dogs within Buffalo city limits, the SPCA and other law enforcement organizations can now take even more steps to ensure dogs are protected from the elements.
Keep a tight leash, dry your pet's feet and limit the amount of baths that you give to your pet are a few of the things that pet owners should keep in mind when the frigid air arrives.
Keep a Tight Leash: Never let your dog off the leash on snow or ice, especially during a snowstorm. Pets can lose their scent on snow and ice, especially if snow is falling at a fast rate, and your pet can easily lose his sense of direction.
Although the cold air may not seem as dangerous for a dog as the hot summer temperatures, leaving a dog in a vehicle for an extended period of time can also be very dangerous, even fatal for the animal.
For more information or to report an animal related incident, contact the SPCA at 716-875-7360, or call the Lipsey Veterinary Clinic at the SPCA, 716-531-4700.
KEEP LOOKING: See What 50 of America's Most 'Pupular' Dog Breeds Look Like as Puppies