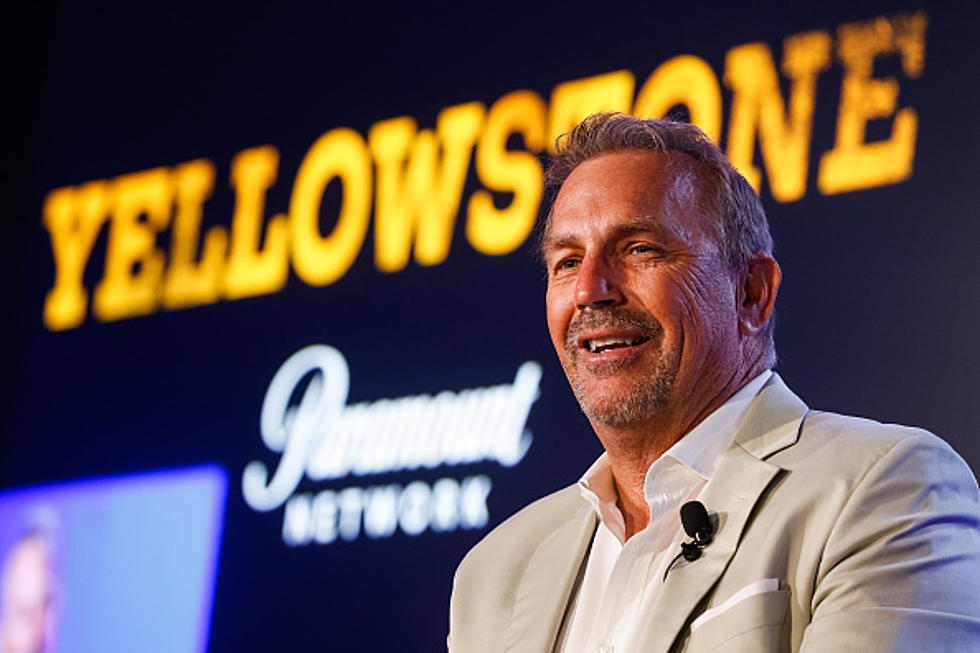 The Bumper Sticker Fans Of Yellowstone Love
Getty Images
The television show Yellowstone is currently in it's fourth season on Paramount Network and is one of the most popular shows on TV these days. Like many other things, merchandise for the show is hard to find. But, there is a bumper sticker that it a hot seller!
Popular Yellowstone Bumper Sticker
Yellowstone is an incredible show! Not only is the story line always intriguing and captivating,the scenery in the show is just stunning! If you love the west or the modern cowboy way of life, this show is a must see.
Rip is one of the biggest characters on the show. He is the "right hand man" for the owner of the Dutton Ranch, John Dutton. Dutton is played by legendary actor, Kevin Costner. Not only is Rip in charge of the other cowboys on the ranch, he is the security and the hit man at times on the show.
Yellowstone is filmed at the Chief Joseph Ranch and according to their website, how they got chosen is a short story.
The Readers Digest version of the story is that it was a cold call. We did not have the ranch listed as a film location. We are humbled and honored that Paramount chose our ranch as the setting of this amazing series.
If you have never had a chance to visit the western United States, try to plan to take a trip at some point. It is hard to explain the vast beauty that the west has and the way of life is like nothing you have ever experienced. The show does a great job of capturing both.
The Best TV Shows Of 2021
The Best Movies of 2021
Our film critic ranks the 10 best films of the year.