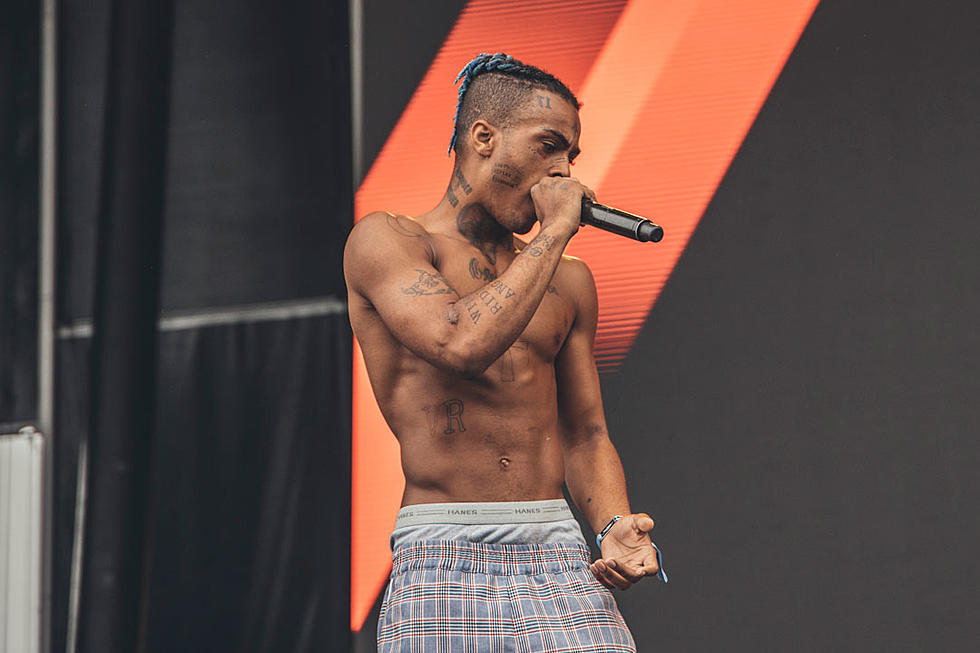 XXXTentacion Fans Shut Down Los Angeles Streets During Memorial
@theinfamousjc
A June 19 memorial for XXXTentacion in Los Angeles turned ugly after the SWAT team was called in and the streets were shut down.
According to reports, the event, which was organized by Adam Grandmaison of No Jumper drew up to 1,000 people, but took a turn for the worse when people became rowdy, climbing buildings and swarming cars.
Attendees reportedly threw rocks at nearby police, KABC-TV reports, while The Los Angeles Times adds that police had to fire tear gas, pepper-spray balls and rubber bullets to break up the crowd. "We're going to try to have them safely leave and try to get the street back in order," LAPD officer Tony Im said about the memorial, which Grandmaison did not have a permit for.
The event took place outside of Grandmaison's OnSomeShit store in Los Angeles on Melrose Ave. The No Jumper founder promoted the event on Twitter, telling fans to meet up outside of his store. "If you loved X come through," he tweeted.
Footage from the event shows police standing on the streets, as well as fans jumping from the roofs of buildings into the crowd. "Moments before the tear gas LONG LIVE X," tweeted one fan along with a video of someone jumping off a building.
Check out footage from the Los Angeles memorial below.
See Photos of XXXTentacion Performing at 2018 Rolling Loud