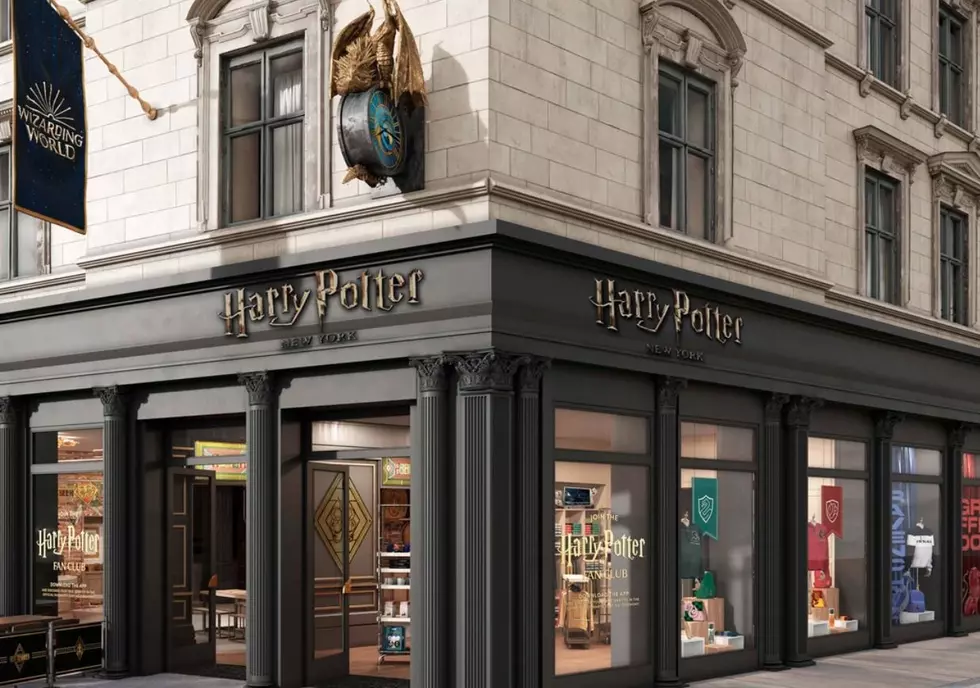 Worlds Largest Harry Potter Store in New York Announces Their Opening Date
Harry Potter New York
It doesn't matter if you're a Muggle or Wizard, you've got to be impressed with the worlds largest Harry Potter store opening in New York City.
The new Happy Potter store is three stories tall and over 20,000 square feet at 935 Broadway in the Flatiron District. They will feature the largest collection of Harry Potter and Fantastic Beasts products anywhere.
In addition to Harry Potter merchandise, the new store will include photo opportunities for Harry Potter fans and interactive experiences inside the store. Like other huge retailers with giant "experience" stores in New York City, it's more about the destination and experience than the shopping. Think of it like going to FAO Schwarts or the Nike store.

My family and I have been big Harry Potter fans for a long time. I read them to both of my kids when they were younger, we saw all the movies and have been to the Universal Harry Potter experience in Orlando. So I'm sure we will be visiting the new store once it opens.
It was just announced that the new Harry Potter New York store will open on June 3rd. While we're waiting, you can check out details and Harry Potter merch at  HarryPotterShop.com. Although, it doesn't include some New York exclusive items that will be available once the story opens in New York City.
Worlds Largest Harry Potter Store
Abandoned Abercrombie Castle In The Hudson Valley