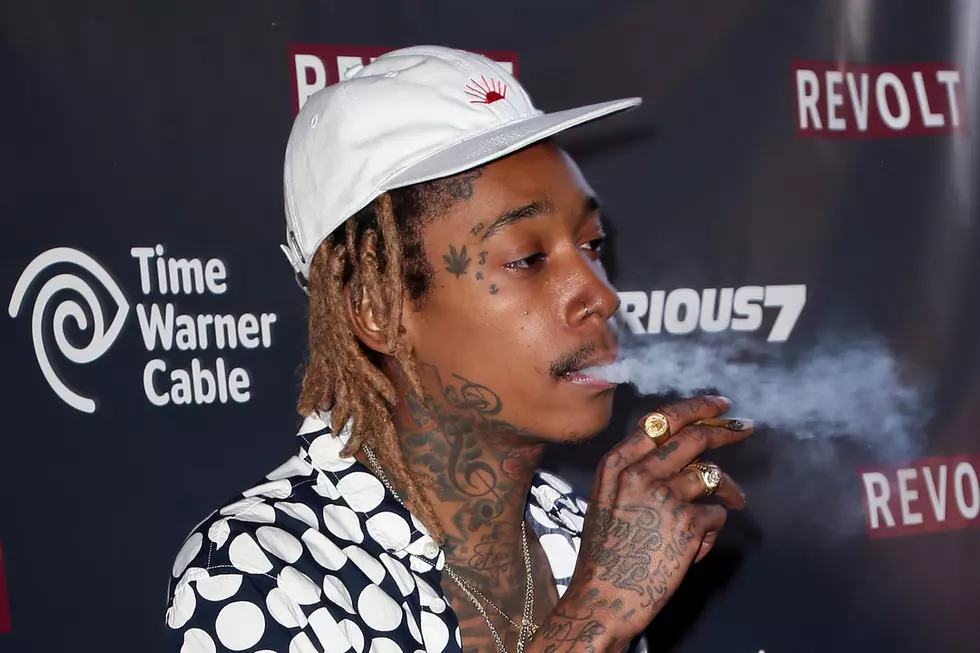 Wiz Khalifa's Los Angeles Home Broken Into by Thieves
David Livingston, Getty Images
Wiz Khalifa dodged a bullet on Saturday morning (Aug. 25), when an attempted break-in at his Los Angeles area home was foiled.
According to TMZ, would-be burglars attempted to break into Wiz's San Fernando Valley, Calif. home while the rapper wasn't there. Two men wearing masks reportedly accessed the rapper's home around 4:45 a.m. by breaking some glass. Luckily, a member of the Taylor Gang head honcho's team was house-sitting and interrupted the pair who fled before they were able to make off with any items. Police are currently investigating the situation.
The would-be thieves knew exactly when to strike when they thought no one would be home. Wiz is currently on the last leg of his Dazed & Blazed Tour with Rae Sremmurd. The jaunt currently has three shows left; Aug. 26 in Dallas, Texas, Aug. 29 in Albuquerque, N.M. and Aug. 30 in Phoenix, Ariz.
Take a Look at Wiz Khalifa's Different Looks Over the Years