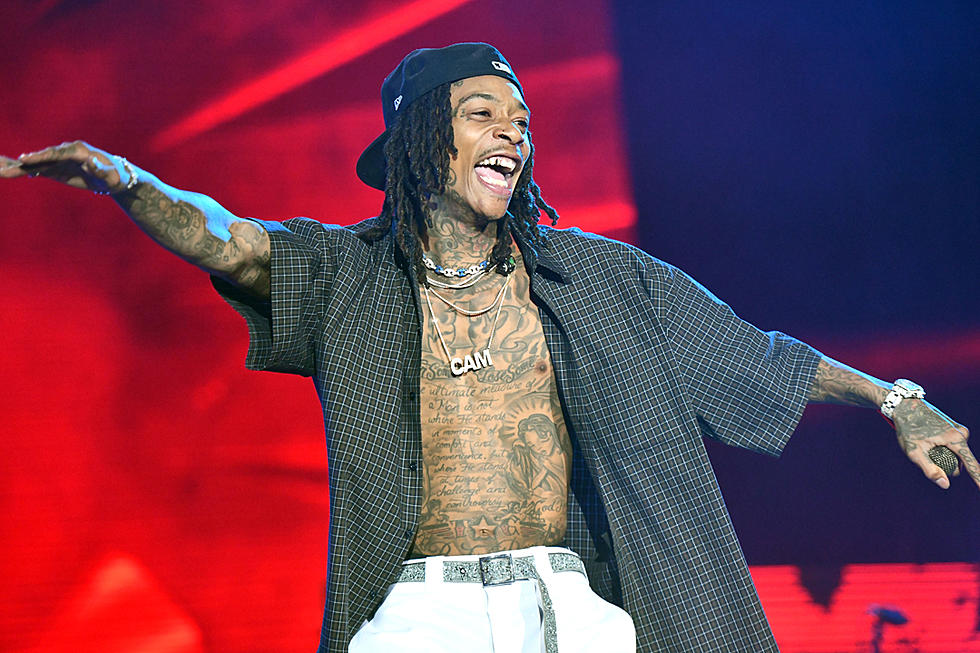 Wiz Khalifa to Play Death in New TV Series About Poet Emily Dickinson
Scott Dudelson, Getty Images
On Friday (Sept. 13), Entertainment Weekly reported the Pittsburgh rapper has joined the cast of Dickinson, an upcoming series on Apple's new Apple TV+ service. He will play the embodiment of Death. The show will revolve around the life of 19th century poet Emily Dickinson, who will be portrayed by Hailee Steinfeld, and feature modern flair and music.
Wiz was one of the show creators' priority picks for the role.
"We literally put Wiz Khalifa on our tone board as this would be the dream, like he's the aesthetic we want Death to have and then somehow we magically got Wiz Khalifa, so that was incredible," series creator Alena Smith tells EW. "I wanted Death to be the coolest guy in the world because Emily is in love with Death. Part of the story of the season is about her coming to a more realistic and mature understanding of Death, but where she begins is a kind of Goth worship of death. I just really wanted it to be someone that you would genuinely get excited to see."
Wiz will be adding to his growing acting and voice work resume, which includes roles in Gangs of Roses 2: Next Generation and Mac & Devin Go to High School. He has also had voice roles on American Dad! and the upcoming animated sitcom Duncanville.
Dickinson will debut via Apple TV+ on Nov. 1.
Here Are the Best Projects Released From 104 Past and Present XXL Freshmen