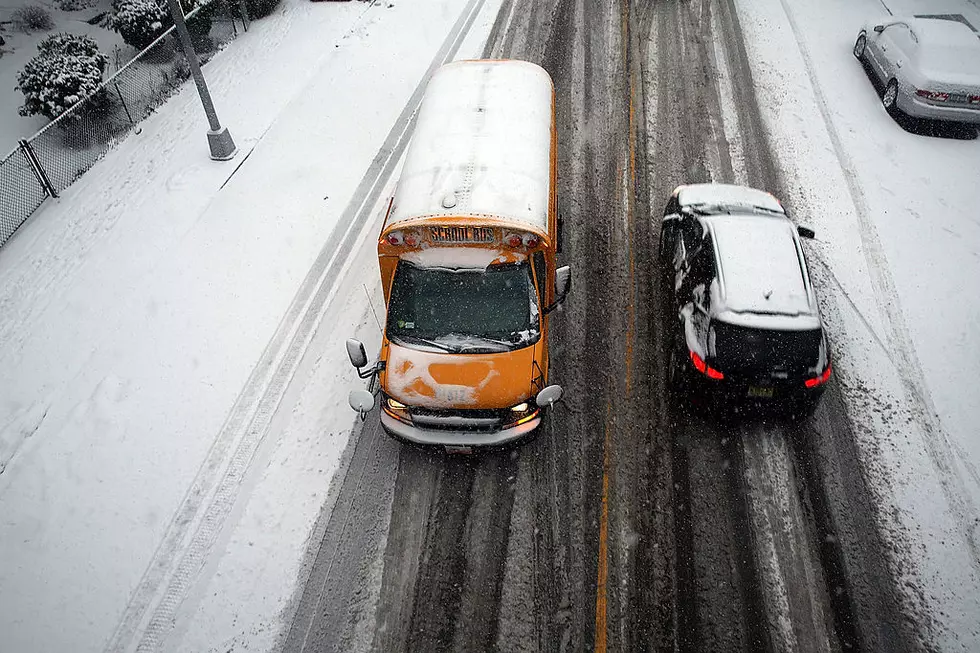 Warning: Power Outages, Tree Damage And Hazardous Travel In Buffalo
Getty Images
The National Weather Service in Buffalo has issued a winter weather advisory for Buffalo and Western New York. The advisory is in effect until 6 pm today, Thursday, February 23, 2023.
A messy night tonight as a wide variety of wintry precipitation types are being observed. East of Lake Ontario, snow intensity will pick up as heavier bands move through. South of the lake, a wintry mix of sleet, snow, and freezing rain will continue.

 
The advisory is in effect for Northern Erie, Genesee, Wyoming, and Livingston Counties. It includes the cities of Buffalo, Batavia, Warsaw, and Geneseo.
Residents can expect mixed precipitation with total ice accumulations of a quarter to a third of an inch. Winds gusts could reach 35 mph. The winter storm could bring a variety of potential dangers,
Power outages and tree damage are possible due to the ice. Travel will be extremely difficult at times. The hazardous conditions could impact the morning or evening commute. Periods of snow, sleet or freezing rain will result in slippery roads and limited visibilities. Slow down and use caution while driving.
There is also a winter weather advisory in effect for Chautauqua and Southern Erie Counties, including the cities of Jamestown, Orchard Park, and Springville. The advisory is in effect until 7 am this morning.
The NWS Buffalo is reporting wind gusts over 35 miles per hour late Wednesday night:
...ERIE COUNTY...
BUFFALO AIRPORT 40 MPH 1001 PM 02/22 ASOS
...MONROE COUNTY...
GREECE 40 MPH 1000 PM 02/22 CWOP
...NIAGARA COUNTY...
NIAGARA FALLS AIRPORT 47 MPH 1000 PM 02/22 ASOS
BURT 36 MPH 1000 PM 02/22 NYSM
...MARITIME STATIONS...
OLCOTT 48 MPH 1000 PM 02/22 NDBC
OSWEGO 39 MPH 1130 PM 02/21 NOS-NWLON
3 NNW IRONDEQUOIT 37 MPH 0600 PM 02/22 NDBC
IRONDEQUOIT BAY 35 MPH 1037 PM 02/22 WXFLOW
9 Great Places For Soup On A Chilly Buffalo Day
Soup = the perfect Fall food in Buffalo.
7 Best Grilled Cheese Places in Buffalo
The best restaurants for a grilled cheese in Buffalo.