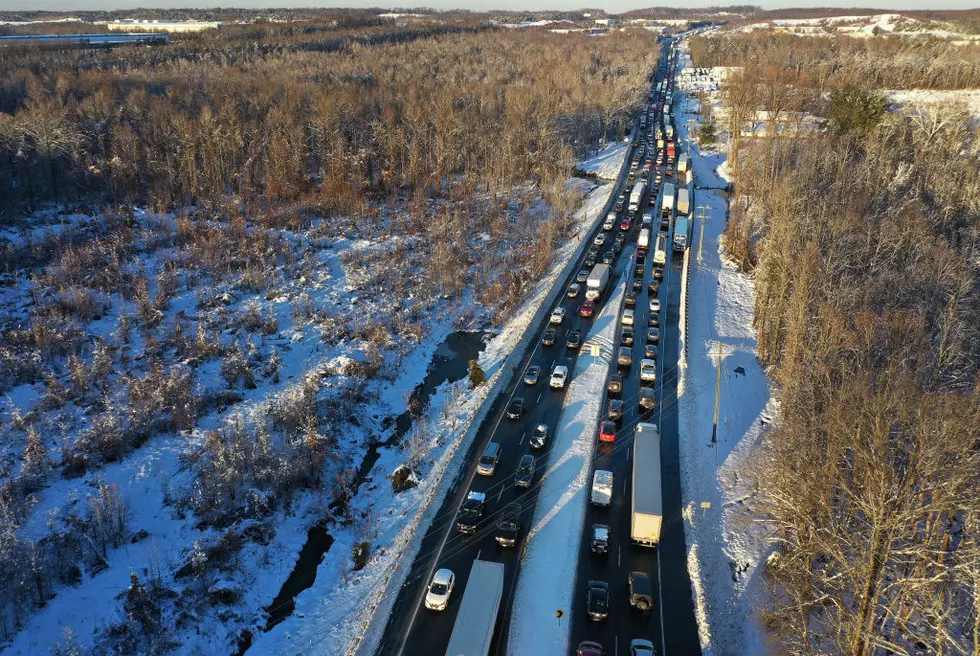 Winter Day Trips To Take In Western New York
Getty Images
The frigid days of winter are in full swing and if you're like me, you're over all of it already. Unfortunately, it seems that winter in Western New York seems to last forever.
Just this winter alone we've had two major snowstorms that brought more than 100 inches of snow to Buffalo. In the month of January, we've only had the sun come out from behind the clouds on two days.
With the crummy weather that we've been dealing with, it might just be time to get out of town for a little while.
Now, if you can afford to jump on a plane and check out some of the top places New Yorkers like to go, great! However, if you don't have as much disposable income, then maybe a day trip or quick weekend getaway is what's in order.
If this sounds like something right up your alley, then check out these xx quick trips that you can take to get away and enjoy some of this winter weather we're all sick of.
The best part about these, they are all about two hours or less from Buffalo, New York.
Niagara Falls, Ontario
A trip to Niagara Falls is always a great idea, but if you have never seen the 8th wonder of the world in the winter then you are truly missing out. Heading over to the Canadian side to watch frozen water tip over the Niagara Escarpment is truly a sight to see. There are also tons of great winter activities that happen inside Queen Victoria Park in Niagara Falls that this would be a great trip to take,
Ellicottville, New York
One of the best places in the area to get away to for a day or two in the winter has to be Ellicottville, New York. Hollimont Ski Club, The Gin Mill, Holliday Valley Ski Resort, Ellicottville Brewing, and Fattey Beer are just a handful of reasons to check out Ellicottville for a while to go ski and have something to eat.
Erie, Pennsylvania
At just over an hour away from Buffalo, Erie PA has several things that you can do in a day during the middle of winter. My personal favorite is taking my son to Splash Lagoon and spending the day at a tropical-themed water park where it's always 84°F sounds like a great day to me.
Buffalo, New York
Sometimes the best getaway trips are right here in town. With so many nice boutique hotels like The Curtiss, Reikart House, The Lafayette, and more, sometimes you can have the most fun by just pretending to be a tourist in our hometown.
10 Buffalo-Themed Gifts Your Valentine Will Love
Show some Buffalove this Valentine's Day with one of these Buffalo gifts you can get locally at small businesses throughout Western New York
14 Landmarks You Should See Before You Die In New York State
There are so many landmarks to stop and spend some time at in New York State. Here are just a few!
Buffalo Blizzard of 2022
Various Photos from around Buffalo and Western New York during and after Winter Storm Elliott brought a cyclone bomb to the area.