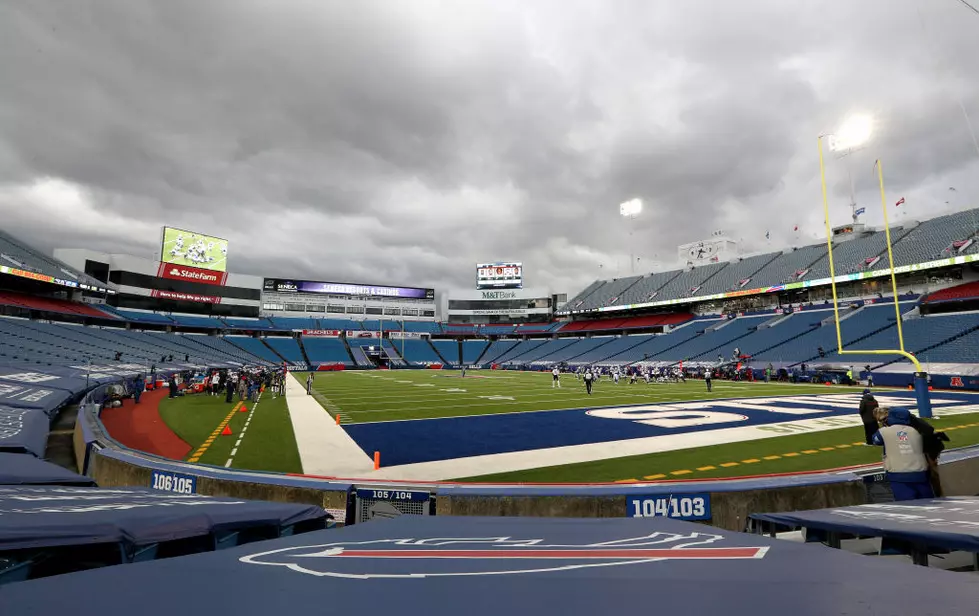 Will The Buffalo Bills Get a New Stadium? Where Are Potential Locations?
Getty Images
For many Bills fans, all they know is One Bills Drive in Orchard Park. It's now called Highmark Stadium, but let's be honest, many still call it The Ralph or even Rich Stadium.
Highmark Stadium was first opened back in 1973 (as Rich Stadium) and has been the home of the Bills ever since...however, you may have noticed a lot of chatter about the Bills potentially getting a new stadium; especially in recent years.
Back in February of 2020, NFL Commissioner Roger Goodell emphasized the belief that the Bills need a new stadium soon or a highly renovated version of the current one.
Here's a quote from Buffalo Fanatics:
"A stadium that is going to be competitive with other stadiums around the league is going to be important in that context," Goodell said in regards to the Bills Stadium. "I think everyone is committed to that, whether it's a new significant renovation or a completely different facility in a new place."
Before you ask, yes, there are a couple of stadiums older than Highmark Stadium in the NFL; such as Lambeau Field in Green Bay, Arrowhead Stadium in Kansas City, and Soldier Field in Chicago.
However, all of those stadiums have undergone huge renovations -- to the point where they've become modernized for today's NFL marketplace.
Earlier this month, Pegula Sports and Entertainment received a revised version of a stadium study that was conducted on Highmark Stadium.
The results of that stadium study are not known to the public and Erie County Executive Mark Poloncarz said that the negotiations for a new stadium or highly renovated one will not be a fast process.
"I wanted to clear up the air," Poloncarz said when asked about the study during a COVID-19 news conference, "because some people are asking me, 'What does the report say?' And I say, 'I don't know because I haven't seen it, and no one in Erie County government has seen it, and no one to my knowledge in New York state has seen it. We are just starting the process that will probably take some time."
The current lease with Erie County runs through July of 2023 and there have been renovations to the stadium (1998, 2013). It's not known whether or not a new stadium would happen or if the Bills, NFL, and county decide on renovating it.
Let's hypothetically say that they do decide on a new stadium, somewhere else that's not in Orchard Park by the current stadium. Where would you like to see a stadium?
Based on other NFL cities, placing one somewhere in the downtown area seems like a possibility. Perhaps near KeyBank Center? What about the waterfront by Route 5?
If they decide on another suburb, would the northtowns make sense? Somewhere in the southtowns?
Let us know where you would like a new stadium if it comes to that, and how about a roof? Or is that sacrilegious?
Famous People Who Are Bills Fans
Bills Stadium Under Snow
13 Pictures That Show Just How Crazy and Loyal Buffalo Bills Fans Are