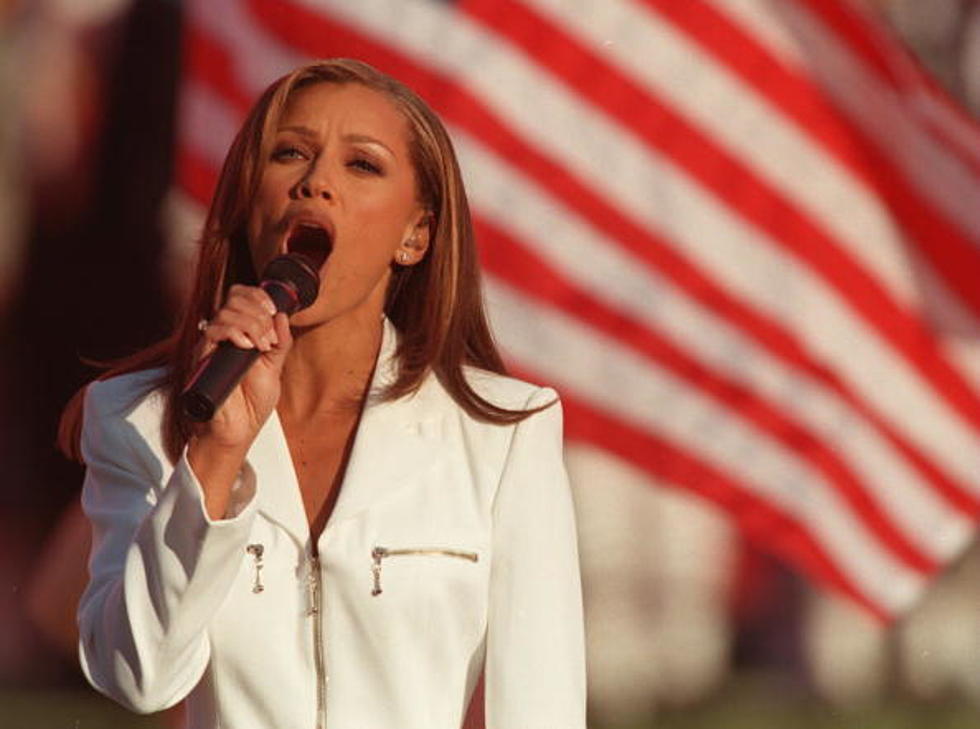 WATCH: Vanessa Williams National Anthem Before Bills – Patriots Game
Getty Images
Flag Day is here! June 14th is not only the day that we celebrate the stars and stripes of that fly over this great nation, today is also the birthday of the United States Army on June 14, 1775.
As we get ready for parades and songs of celebration, I found this video of the time that singer and pop icon, Vanessa Williams sang the anthem prior to the Buffalo Bills game against the New England Patriots from the 2015 season.
The National Anthem is one of, if not the most difficult songs to perform in public. We spoke with country stars Maddie and Tae recently and they told us that they usually pass on the offers to sing it. The issue? There are too many things that can go wrong and people have a habit of only remembering the bad performances over the good. However, a great performance, such as this from Vanessa Williams, will get you lots of compliments and shares on social media.
The Buffalo Bills will be back in action this fall with a full stadium of fans in attendance and whoever gets the honor of being asked to perform the anthem for the home opener will have a big responsibility and opportunity!
I hope you enjoy this year's Flag Day and remember all who sacrifice and what it stands for! If you don't have it out already, grab your flag and fly it high today!
"[carbongallery id=""60c0ec7e1a916b197af57b05""]
"
6 Fun Buffalo Adventures To Do With Dad This Father's Day
Now that we are in June, this is what we like to call Dad's month. Father's Day is coming up in a couple of weeks and while Dad has learned to act like he loves that new tie, belt, or pair of socks you got him, this year is the year to turn up your Father's Day gift-giving.
Check Out The 9 Best Patios Bars In Buffalo According To Yelp
Summer weather is here in Western New York and that means we have about 3 to 4 months to get out and enjoy it.