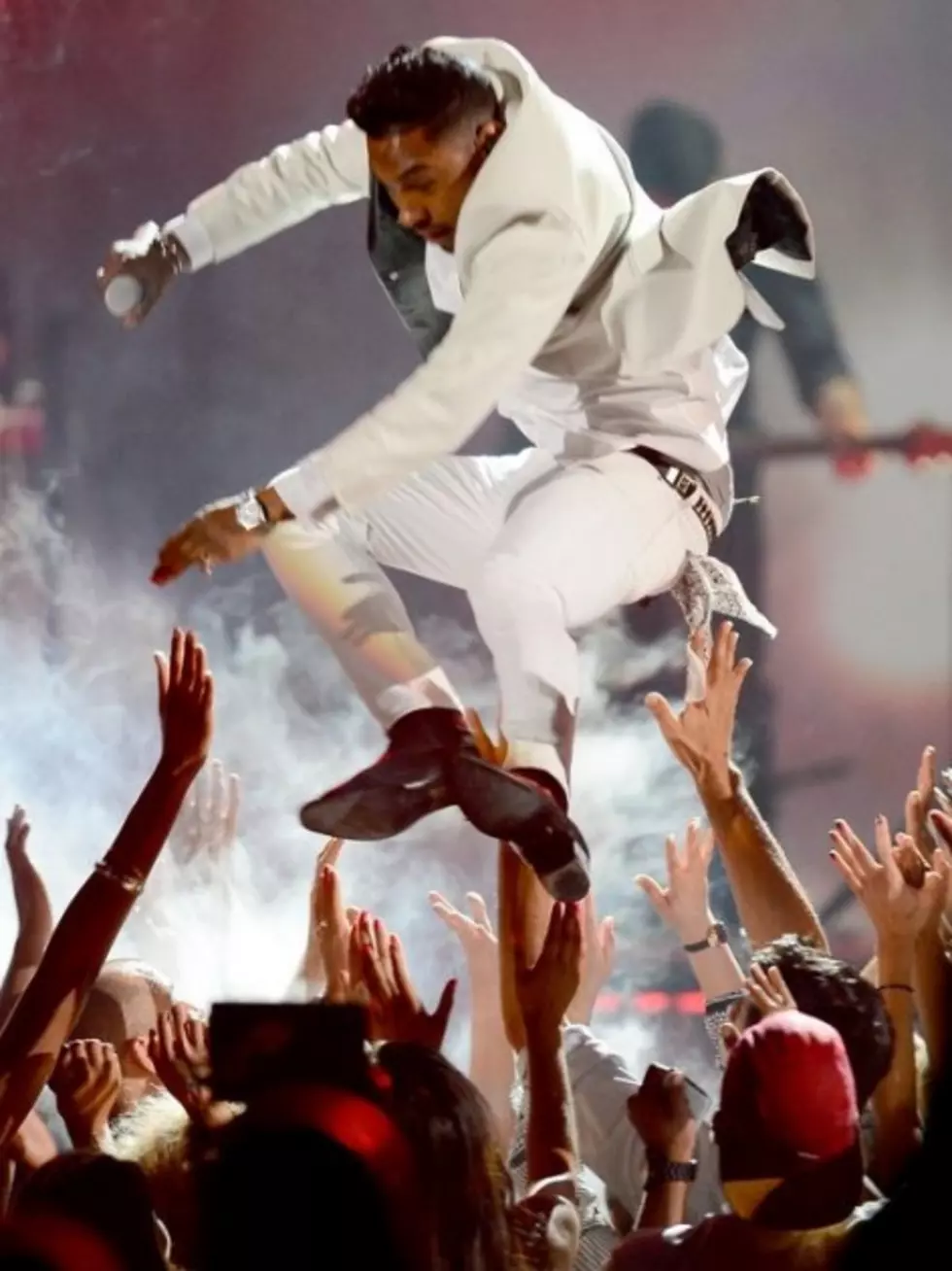 Watch Miguel Leg Drop Fans On Stage! [VIDEO]
Billboard
OMG, I Love Miguel but he really got too happy performing at the Billboard Awards when he jumped off the main stage and...
WOW! That girl in the red lace dress laid out on the stage! Let's see that AGAIN!
Oh My!! Another girl got slammed in the arm!
That's gonna leave a mark, and maybe even a lawsuit.
Get your legal team together, Miguel. We don't want anything to delay that 'Art Dealer Chic' EP release this summer!
"Got caught up in moment, thank goodness Khyati is okay." @MiguelUnlimited
UPDATE: Miguel Brings Bruised Fan Backstage After Accident
Miguel looked very embarrassed and said: "Well, I think it's kind of clear what happened. But I'm very happy to bring my new friend, Khyati, we just met. Unfortunately we did not meet under the best circumstances, but I think we're okay."
When asked how she feels about Miguel, Khyati joked
"The crazy thing is, when you're performing and you're just kind of into it," he said. "You never know where it's gonna go and where you're gonna go with it, and how that might turn out," he said. "So this is one of the less favorable moments." - Miguel told Billboard reporter