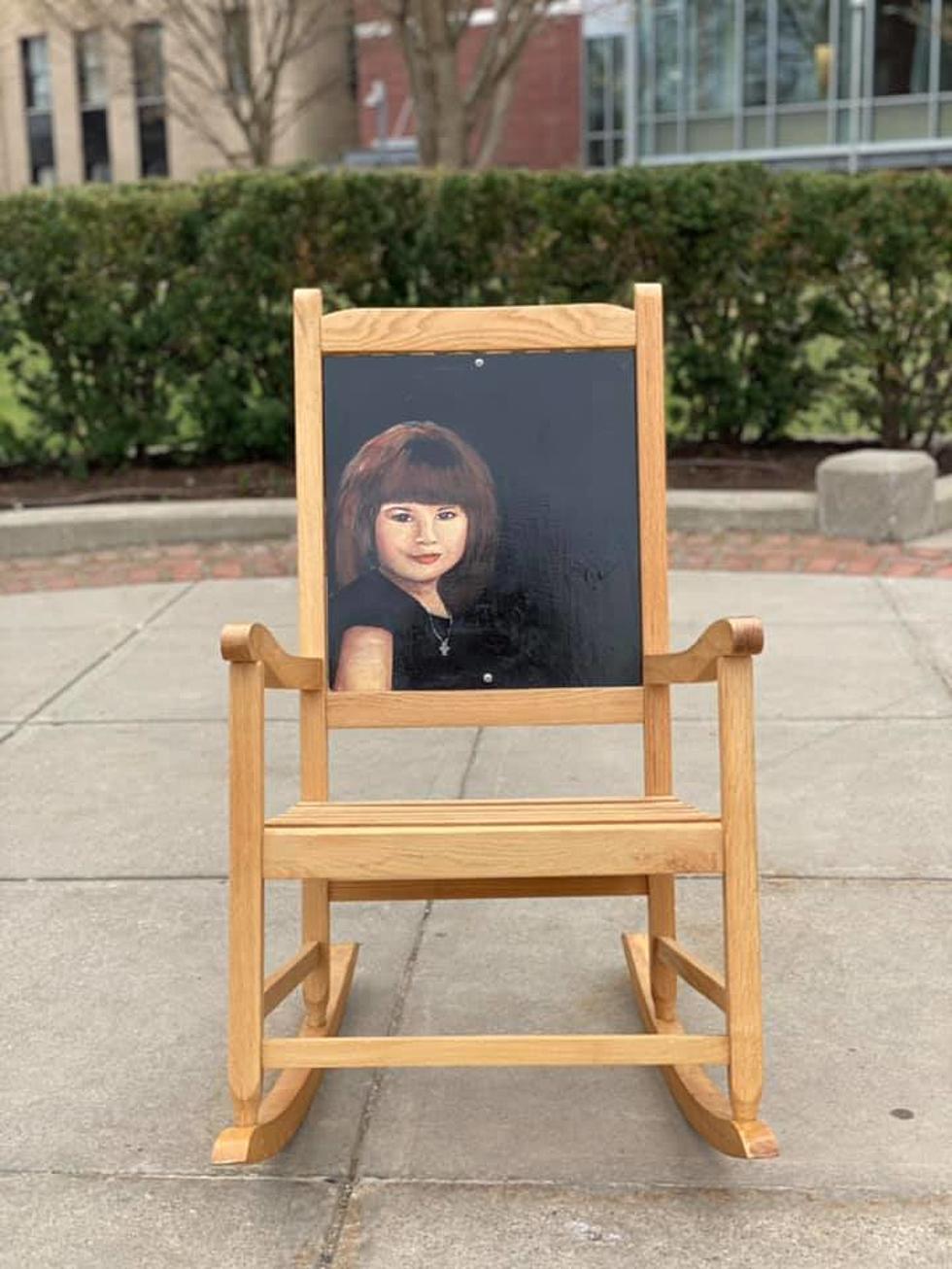 Update: Mysterious Glens Falls Rocking Chair a Memorial for Little Girl
Photo: Raymond D'Andrea You Know You Are From Glens Falls Facebook
For last few months, the Glens Falls rocking chair that simply "appeared" one April day in a local park created an air of of mystery, intrigue, and speculation.  What was  story behind the portrait of the little girl and who is the person holding her hand seen in the silhouette on the back of the chair placed inside City Park in Glens Falls?  Some people in the Glens Falls area seem to recall how it got there, but little else was known about the chair that has "rocked" the community.  Until now.
A story reported by News 10 ABC helped inquiring minds gain a bit more information on Thursday. According to the source, the chair was removed briefly on Wednesady, only to be returned by its creator after he weatherized it.
Jenn Graves of Glens Falls told News 10 ABC that she saw a man remove it on Wednesday when she was walking in the park with a friend. The man turned out to be the chair's maker.
"He stated that the chair was his and that he was planning on weatherizing better and it would return," Graves told News 10 in conversation on Facebook Thursday morning.   She told the news station that the chair's creator shedded some additional insight as well adding, "I asked him who the girl was, and he said it's a memorial," she told News 10. "He seemed sad when he said it."
Back in April, someone cryptically placed this beautifully painted, well-crafted rocking chair with the likeness of a young girl inside City Park in Glens Falls.  While little is still known about the girl, her image seems to be bringing some comfort and peace to the man the man who painted it.
KEEP READING: Here are the most popular baby names in every state
Using March 2019 data from the
Social Security Administration
,
Stacker
compiled a list of the most popular names in each of the 50 states and Washington D.C., according to their 2018 SSA rankings. The top five boy names and top five girl names are listed for each state, as well as the number of babies born in 2018 with that name. Historically common names like Michael only made the top five in three states, while the less common name Harper ranks in the top five for 22 states.
Curious what names are trending in your home state? Keep reading to see if your name made the top five -- or to find inspiration for naming your baby.