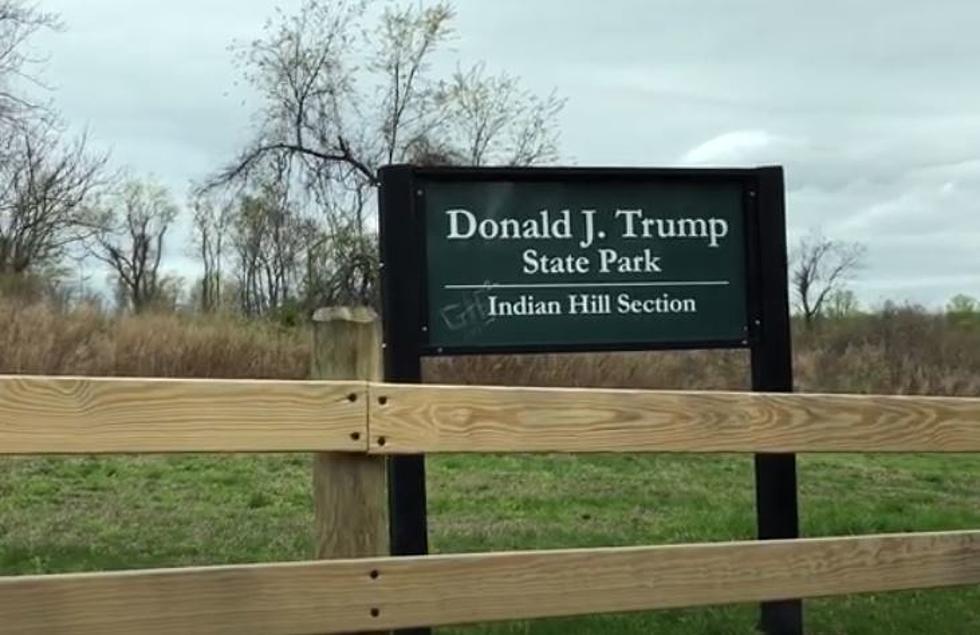 Is Donald J. Trump State Park in New York an Actual Place?
Photo: YouTube
Summer is finally here and families all over the Capital Region have either planned their summer trips or soon will be. If an upcoming trip has you traveling through New York State, you may see road signs or your GPS alerting that you're nearing a place called Donald J. Trump State Park.  Wait, what?  I didn't know of this place, did you?
Does Donald Trump have an actual State Park named after him in New York?
The short answer is yes, it does exist.  Located about an hour and 50 minutes south of Albany between Putnam and Westchester counties, sits Donald J Trump State Park, but according to Snopes.com, it's anything but presidential and certainly not up to par with the ritzy Trump brand.
"The parking lot is a patch of gravel with a sign telling visitors to beware of ticks, there are no restrooms, places to sit, or trash cans. There is simply an empty field. We learned that the area is no longer considered a functional park," according to the reference source that debunks myths, folklore, news stories and misinformation.
According to Snopes.com, the land was purchased by Trump back in 1998 and he had every intention of turning the 436 acres into a golf course but ultimately never did blaming the hold-up on local politicians.
In 2006, Trump actually donated the land back to state government hoping they'd be able to put it to good use. "I hope that these 436 acres of property will turn into one of the most beautiful parks anywhere in the world," the former President said according to the website.
So yes, "45" does have a park in New York that bears his name.
But outside of the few people who go for walks with their dogs inside it, it's hardly a place you'd want to bring the family.
KEEP READING: Here are the most popular baby names in every state
Using March 2019 data from the
Social Security Administration
,
Stacker
compiled a list of the most popular names in each of the 50 states and Washington D.C., according to their 2018 SSA rankings. The top five boy names and top five girl names are listed for each state, as well as the number of babies born in 2018 with that name. Historically common names like Michael only made the top five in three states, while the less common name Harper ranks in the top five for 22 states.
Curious what names are trending in your home state? Keep reading to see if your name made the top five -- or to find inspiration for naming your baby.