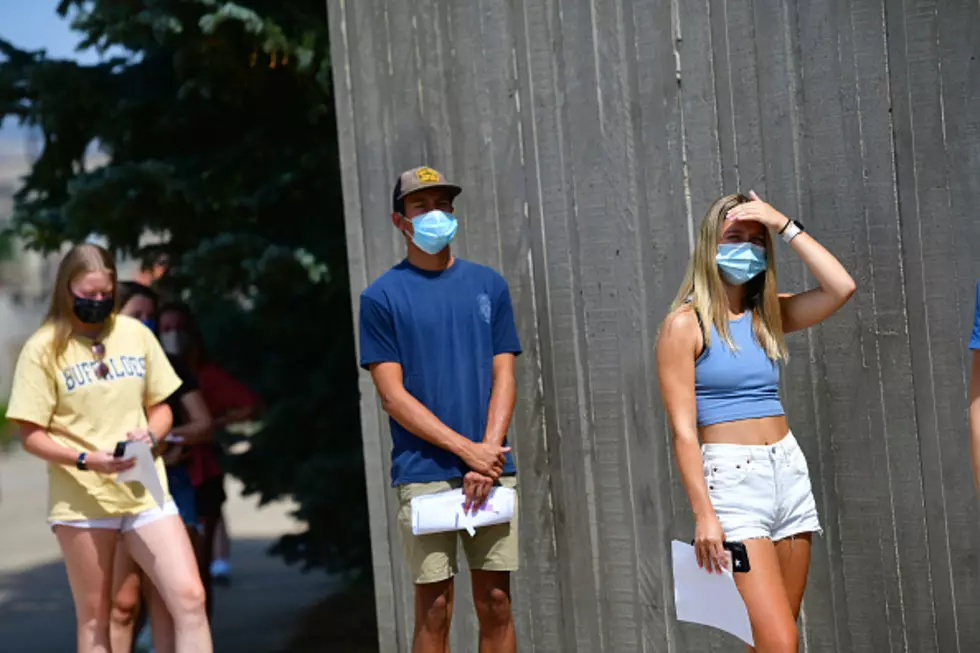 Two N.U. Students Quarantined After Testing Positive For COVID-19
Getty Images
WIVB-TV has learned that Director of Student Health and Wellness Adrienne Kasbaum of Niagara University indicated in an email that two students have tested positive for COVID-19.
Enter your number to get our free mobile app
According to officials at NU, those students are not on campus for the fall semester and are isolating at their homes.
It was reported additionally that any individuals that were in recent contact with those students are also testing and quarantining per health guidance.
Questions and concerns about safety and COVID-19 related issues should be directed to the Health Services office.
Members of the Niagara University community can receive pertinent information on a 24-hour hotline connected with RN's from Health Services operating 7 days a week for urgent, but non-emergency, COVID-19 concerns.
"The routine monitoring and reporting of COVID-19-related metrics is an important element of our procedures, providing data that support nimble decision-making as the situation evolves on-and-off of our campus," officials wrote in a campus-wide email.
The school has a dashboard to allow NU community members to view daily updates on everything COVID related.
Here's the link for students, and the link for employees of the NU community to view daily updates on COVID related items.
Below is a COVID-19 testing schedule for this week released by Niagara University:
8/25/20 – Butler Parking Lot – 1pm-4pm – (call 716.278.4496 to register)

8/26/20 – Butler Parking Lot – 1pm-4pm – (call 716.278.4496 to register)

8/26/20 – Kiernan – 10am-6pm (Division 1 athletes)

8/27/20 – Butler Parking Lot – 1pm-4pm – (call 716.278.4496 to register)

8/28/20 – Butler Parking Lot – 1pm-4pm – (call 716.278.4496 to register)
READ MORE: 10 free apps to help you get fit in our new normal