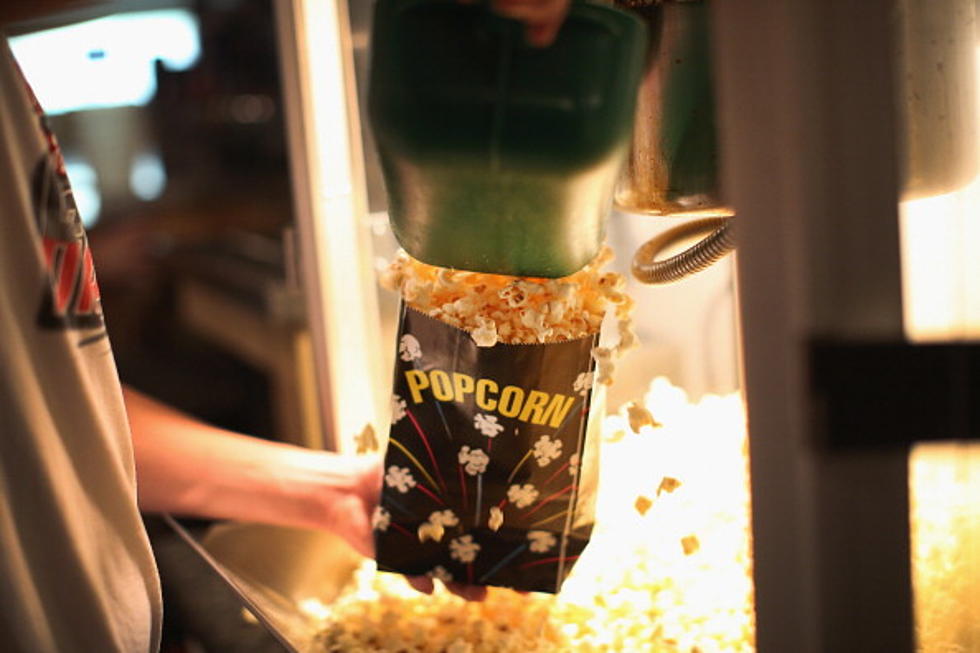 Two Movie Theaters In WNY Offering All-You-Can-Eat Popcorn This Week
Getty Images
It was a long 15 months or so for the movie theater industry and while I wouldn't say it's back to 100 percent normal, the way it was before the pandemic started, it's definitely good to have them back open with many people finally getting to enjoy that movie theater experience once again.
Here in Western New York, I've seen cars flood parking lots for both Regal and AMC theaters and if you go to AMC, then this is something to keep in mind this week.
According to WIVB, AMC Theaters is offering an "all-you-can-eat" popcorn promotion for 'Cinema Week.'
Cinema Week is meant to lure people back to the theaters and is running now, through June 30th.
You're probably thinking there's some catch here -- such as buying a premium package or something. No, there's no catch.
According to the promotion, guests who buy any size popcorn can enjoy free refills while they're at an AMC theater. Seriously!
There are two AMC theaters in the immediate Buffalo area: Maple Ridge 8 on Sweet Home Road in Amherst, and Market Arcade 8 on Main Street in Buffalo.
What movies are currently playing?
Well, there's A Quiet Place: Part II, which was filmed in Western New York. You also have Cruella, The Hitman's Wife's Bodyguard, The Conjuring: The Devil Made Me Do It, and the latest Fast & Furious movie (F9) comes out this Friday.
There's also an AMC theater in Allegany County on Cinema Drive in Allegany.
This is an outstanding promotion and I would eat so much popcorn. You have to get popcorn when you go to the movies, right?
LOOK: TV Locations in Every State
READ MORE: 25 Companies You Might Not Know Are Owned by Disney