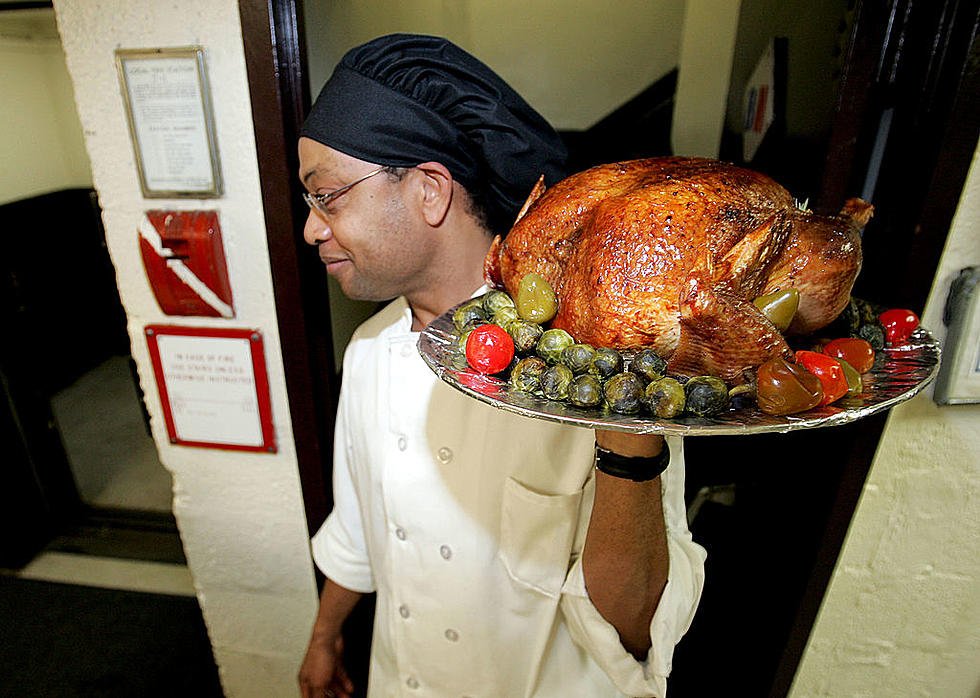 Will Sky High Turkey Prices Cancel Thanksgiving Dinners In New York State?
Getty Images
Turkey prices may pose a threat to many New Yorkers' traditional Thanksgiving dinners this year, as certain factors have caused the price of the savory centerpiece to rise.
Turkey prices are soaring at 73 percent above last year's price.
According to the American Farm Bureau Federation, there are several factors affecting turkey prices, including feed, fuel, fertilizer, and labor costs.
The retail price for fresh boneless, skinless turkey breast reached a record high of $6.70 per pound in September, 112% higher than the same time in 2021 when prices were $3.16 per pound. The previous record high price was $5.88 per pound in November 2015, during the 2015 highly pathogenic avian influenza (HPAI) outbreak.
In addition, 6 million turkeys died from bird flu, according to the Washington Post. That represents approximately 14 percent of the total U.S. production.
The Cost Of Turkeys Isn't The Only Threat To Thanksgiving Dinner
Buying food is above 15 percent more for certain staple items this year compared to last year in New York. According to data from the United States Department of Agriculture, food prices have increased significantly. The rising prices are the highest increases in over 40 years.
The food index increased 0.8 percent in September, the same increase as August. The food at home index rose 0.7 percent in September as all six major grocery store food group indexes increased.
Many families in New York, who are already struggling financially may have to rethink their holiday dinners this year. With food prices soaring, especially items like meat and dairy, New Yorkers may not be able to feed extended family and friends.
Just to put it in perspective, here's a snapshot of how much groceries cost in 1913, according to the Bureau of Labor Statistics:
Potatoes were 2.5 cents per pound
Flour was 3.3 cents per pound
Rice was 8.7 cents per pound
White bread was 5.6 cents per pound
Round steak was 22.3 cents per pound
Butter was 38.3 cents per pound
Here's How Much The Prices Of Grocery Items Have Increased From 2021 To 2022:
(Food at home price increase percentage from Sep. 2021-Sep. 2022)
Cereals and bakery products - 16.2 percent
Meats, poultry, fish, and eggs - 9 percent
Dairy and related products - 15.9
Fruits and vegetables - 10.4
Nonalcoholic beverages and beverage materials - 12.9
CNBC offers some tips on saving money on groceries,
- Sign up for the loyalty program
- Clip coupons
- Join a wholesale club
- Buy items on sale
You can check out the other 7 tips here.
CLOSED - These New York Stores Will Be Closed on Thanksgiving 2022
Get what you need ahead of time as these New York stores are scheduled to be closed on Thanksgiving!
OPEN - These New York Stores Will Be Open on Thanksgiving 2022
These New York stores will be open on Thanksgiving but many have limited hours.