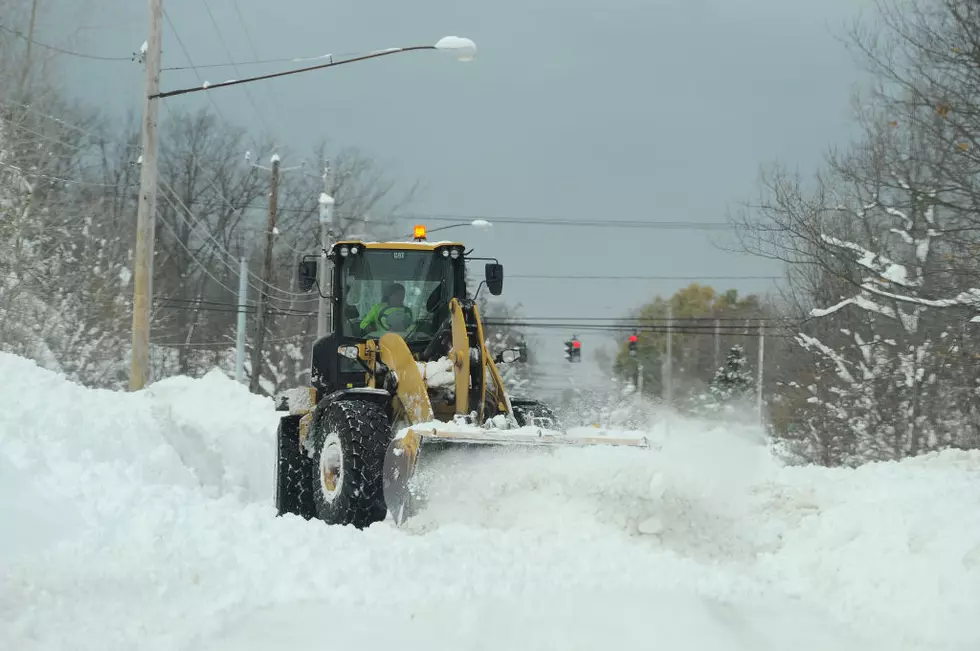 Travel Ban In Effect For All Of Erie County, New York
Getty Images
The massive storm that is barreling down on New York State has already begun to make its impact on the area.
New York State Governor Kathy Hochul issued a State of Emergency in New York in preparation for the storm and large parts of the New York State Thruway has been closed.
If that wasn't enough to give you pause, now officials from Erie County have issued a county-wide travel ban that takes effect at 9:30 am on Friday, December 23, 2022, and will remain in effect for the near future as weather conditions on the roads in the Buffalo area have continued to deteriorate.
According to a tweet from Erie County Executive Mark Poloncarz, conditions are treacherous and accidents have made the NYS Thruway impassable in both directions near mile marker 436.
How Bad Will The Weather Get?
The National Weather Service, along with local meteorologists, are predicting that more than 3 feet of lake effect snow will fall over the weekend, with treats of flash freezing, extremely high winds, and near zero degree wind chills.
With such extreme weather coming to the area, one of the best things you can do at this point is to be prepared to hunker down and ride out the storm because travel will be nearly impossible with blizzard conditions all across the Buffalo area.
Some are making comparisons that this storm will rival the Blizzard of '77, with the potential of it being worse.
What To Do If You Lose Power
Officials in the various municipalities around Buffalo and Erie County have been in discussions with organizations like the Red Cross and other non-profits about setting up emergency shelters to help keep people safe and warm.
You can stay up to date on current weather conditions on our Weather Center. You can find the link here.
Our Weather Center is brought to you by the Law Offices of William Mattar. Hurt in car? Call William Mattar. 444-4444.
Buffalo Uses These Things To Clear Snow Off Our Cars
If there is one thing you can be sure to see driving around Western New York, it's going to be a car cruising down the road with a snow glacier on its roof, but does it have to be this way? e
5 Very Buffalo Ways To Predict The Weather
Groundhog's Day is coming up and why leave it to Punxsutawney Phil or Dunkirk Dave to predict if Spring will come early. Here are some VERY Buffalo ways you can predict the weather here in Western New York.
KEEP READING: Get answers to 51 of the most frequently asked weather questions...