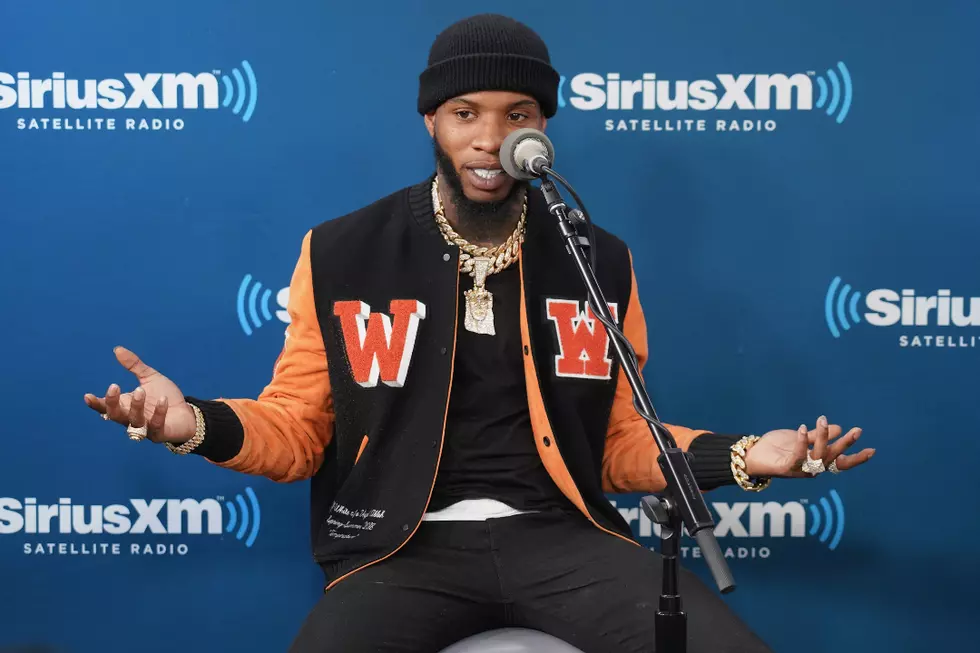 Tory Lanez Gets Into Altercation With Man on the Street in the U.K.
Cindy Ord, Getty Images
Tory Lanez got into some drama Tuesday night (Sept. 25) in London, U.K. While in town for a performance on the European leg of his Memories Don't Die Tour, the Toronto rapper and singer goes off on a local who tried to pick a fight.
Footage of the altercation circulating online shows a man in a peacoat talking to Lanez, who is standing behind a security barrier and entering what appears to be a building's private entrance.
The man can be heard repeating, "Come over the fence," and says, "I don't give a shit about, this is Tory Lanez."
Lanez confronts the man and tells him, "Me and you, we'll just go into a room, and we'll handle it."
Security eventually forces the performer inside, after which the man walks around the barrier and attempts to breach the entrance. A second clip shows Lanez and his associates chasing the man down an alley and walking back to the building. It's unclear what sparked the dispute.
His European show run hits Brussels, Belgium tonight (Sept. 28) and wraps Oct. 9 in Copenhagen, Denmark. Tickets are available on the tour's website.
You can view clips of the London altercation below.
See Tory Lanez's Different Looks Over the Years