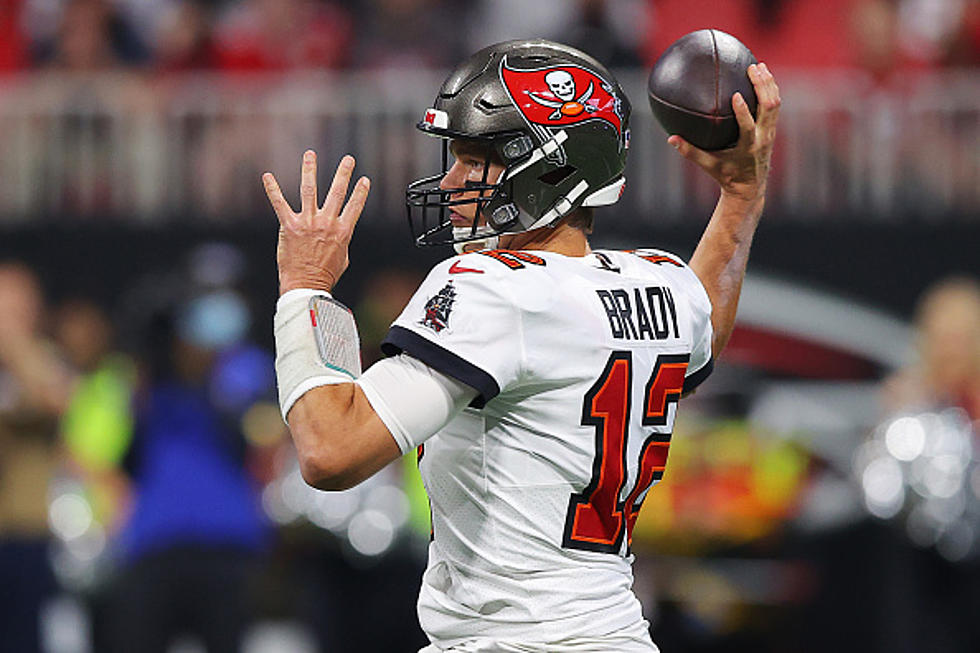 Report: Tom Brady Almost Went Back To The The AFC East
Getty Images
44-year-old Tom Brady will do down as the greatest NFL quarterback of all-time. Yes, here in Buffalo that's hard to accept, but it's hard to deny factoring in the seven Super Bowl rings and every major passing record.
Brady had his best statistical season in 2021 but decided to retire from football after 22 NFL seasons. That retirement lasted two weeks after Brady announced his comeback with the Tampa Bay Buccaneers in March and a new contract.
There have been rumors over the past few weeks, however, that Brady wanted to go to the Miami Dolphins. Now, there appears to be legitimate reports that is indeed what Brady intended to do, until a major lawsuit changed things.
According to Ben Volin of The Boston Globe, Tom Brady's intentions were to retire, then become an executive with the Miami Dolphins and bring former New Orleans Saints head coach Sean Payton as head coach in Miami, then ultimately unretire and join the Dolphins and back in the AFC East…
Volin is a very well-respected, long-time NFL reporter and he does not report on fallacies. Volin went on Dan Le Batard's podcast and talked in detail about the situation.
The report states that when Brian Flores' lawsuit against the Dolphins and the NFL came out, that essentially put the kibosh on Brady to Miami and instead, back to Tampa Bay.
This all sounds like Brady had 1) no intention to retire and 2) wants to play for at least 2-3 more years. His stats and record in 2021 indicate he has a lot left and wanted a dream scenario in Miami. I have to think being able to play the New England Patriots twice a year was also a driving factor.
How crazy is that!?
TACKLE THESE: Check Out the Best Uniforms In Each NFL Team's History
CHECK IT OUT: 100 sports records and the stories behind them