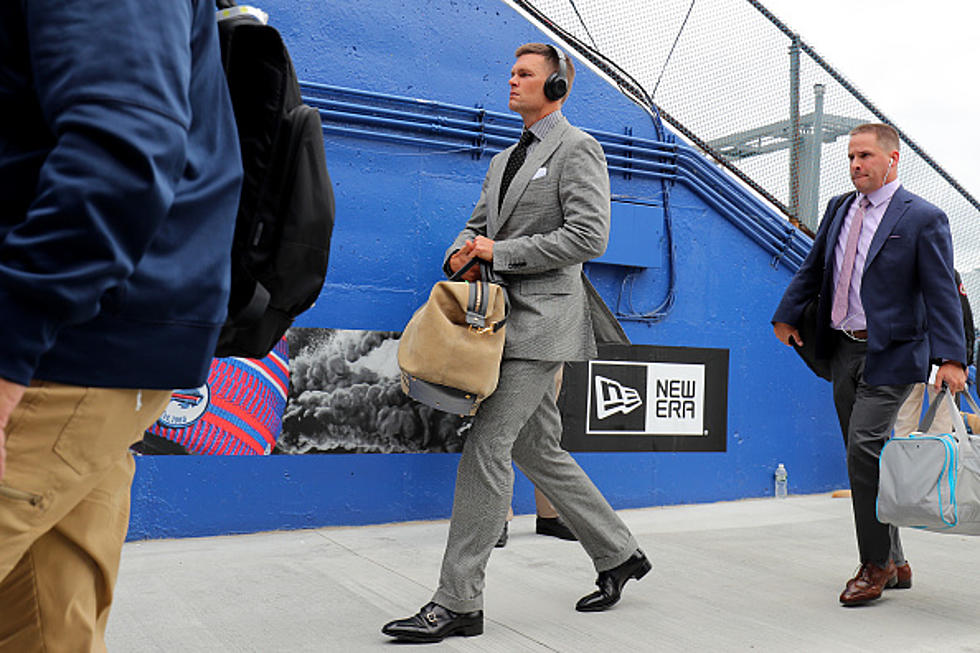 The New Brand Buffalo Loves To Hate
Getty Images
Tom Brady has released a new line of athletic wear. But it may be just one more thing to get under the skin of fans if the Buffalo Bills.
According to reports, the newest line is great for those who are active.
The new label offers "technical apparel for training and living" according to its website, and the products listed range in price from $20 socks to a $395 parka.
The Buffalo Bills will take on Brady's former team this Saturday at Highmark Stadium. The New England Patriots will be in town for a wildcard playoff game that kicks off after 8pm. Even though Brady is not playing for the Patriots, Bills fans will always have bad feelings for Brady and his clothing line will be the newest trigger.
What you can and cannot bring into Buffalo Bills games
What can you bring into Buffalo Bills games? Can I bring in my heated jacket? Heated socks?
15 Excuses WNYers Use To Avoid The Gym