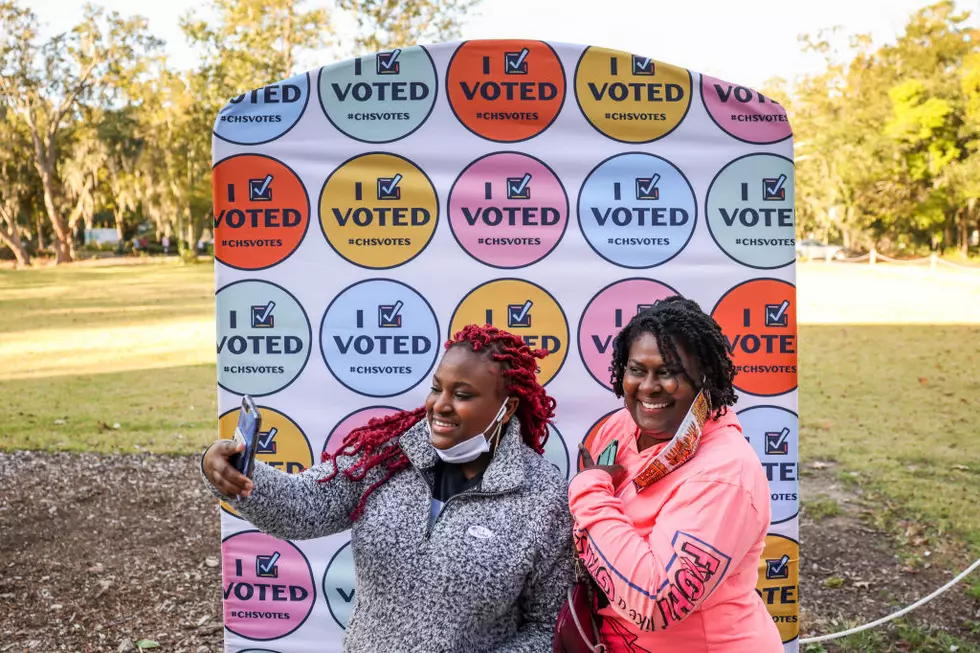 Today Is The Last Day of Early Voting
Michael Ciaglo / Getty Images
You still have time to cast your early vote before the upcoming November 3rd general election.
Enter your number to get our free mobile app
Today, Sunday, November 1st is the last day of early voting here in New York.
Governor Cuomo and the New York State Legislature worked together in 2019 to pass a new law that brought early voting to New York. This was one of a few measures that have come into effect over the last few years to make voting easier in New York.
While I was out casting my early vote yesterday, I had a chance to chat with Erie County Elections Commissioner Jeremy Zellner and he mentioned how we've set voting records over these last 9 days.
Based on everything we've seen so far this week, I would expect that at least 30% of eligible voters in Erie County will have voted by Sunday.
-Jeremy Zellner, Erie Co. Elections Commissioner
Looking at the voting stats so far, we the people have not disappointed one bit. I know so many people have made sure they took the 10-to-15 minutes it takes to go out and vote.
It's really easy too, even with all of the COVID-19 rules, I waited for less than 15 minutes to get into the polling place. The check-in process is very streamlined with the poll workers using tablets to pull up your ballot for you to be able to complete it. After a few more minutes, you're back out the door.
So, if you haven't voted already, tomorrow is the perfect time to Be Seen and Be Heard. There are 37 Early Voting Locations for people who live in Erie County, and 2 locations for people who live in Niagara County.
For more information, you can check the Erie County Elections website here and the Niagara County Elections website here.
The Best Places To Live In Western New York